Both businesses and clients understand the value of keeping a solid professional connection.
When it comes to holidays, giving your clients and suppliers some holiday swag will boost morale, resulting in a positive shift in your clients' workplace attitude.
Because we think long-term corporate relationships are incredibly important, we have created this gift guide to help you keep things going strong; we have also divided our post into five main categories so you can navigate through them as smoothly as possible.
Let's jump in.
Table of Contents
Self-care & Relaxation Gifts for Clients
Outdoor Activity Gifts for Clients
Holiday House Party Gifts for Clients
"Think Out of the Box" Gifts for Clients
Frequently Asked Questions (FAQs)
Self-care & Relaxation Gifts for Clients
The conversation about mental health and wellness has been an ongoing trend.
According to the Global Organization for Stress, 75% of individuals worldwide suffer moderate to high levels of stress on a daily basis.
Hence, giving the gift of calm to anyone can be beneficial as sometimes all we need to do is just unwind a bit.
1. Live Well Gift Set
First things first, this beautiful set will make a great gift for a number of different occasions; for example, as part of a special gift set for your most loyal clients.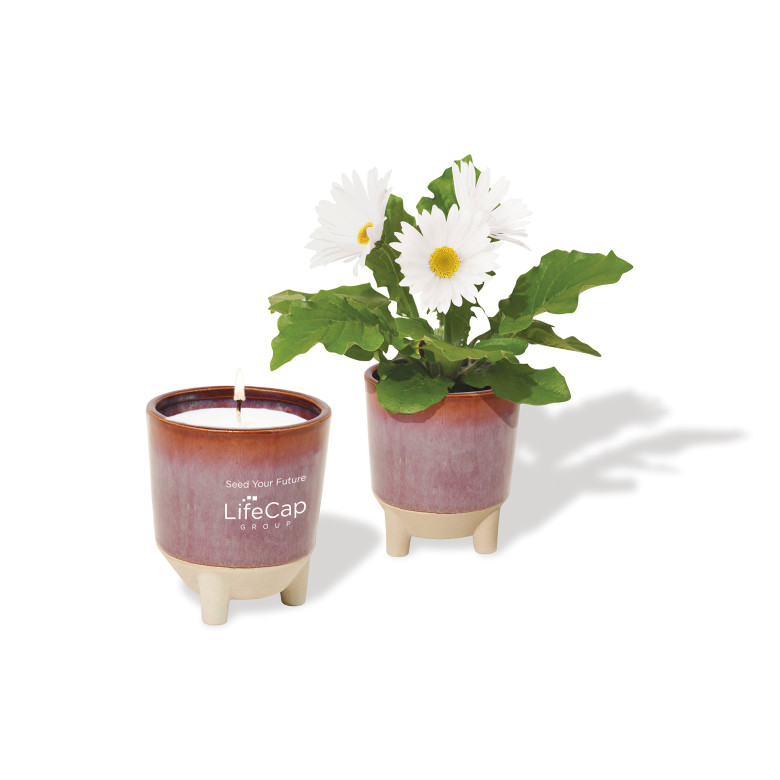 This thoughtful gift includes a refreshing soy candle, and the candle jar converts into a planter.
It also comes with an aloe-growing kit, seeds, and soilless grow material, plant food, activated carbon, and success instructions.
2. Soap & Lotion Gift Set
Look at how deluxe this soap and lotion gift set is in the image below.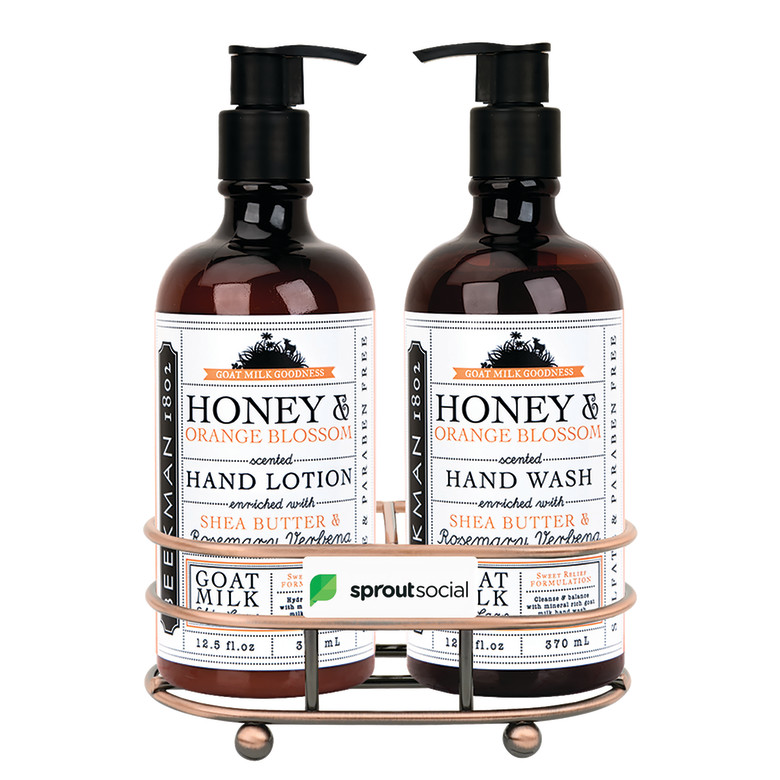 The elevated shape of the caddy makes it easier to wipe and dry your surfaces.
In addition, the hand lotion is made of goat milk, creating a natural moisture barrier on the skin, preventing irritation, and making it ideal for sensitive skin.
We are sure that this personalized gift makes a great holiday season present for its looks and excellent components as it's vegetable-based and cruelty free which is a great bonus!
3. Moment of Calm Gift Set
This gift basket just looks amazing and it's the perfect way to show your customers that you appreciate them.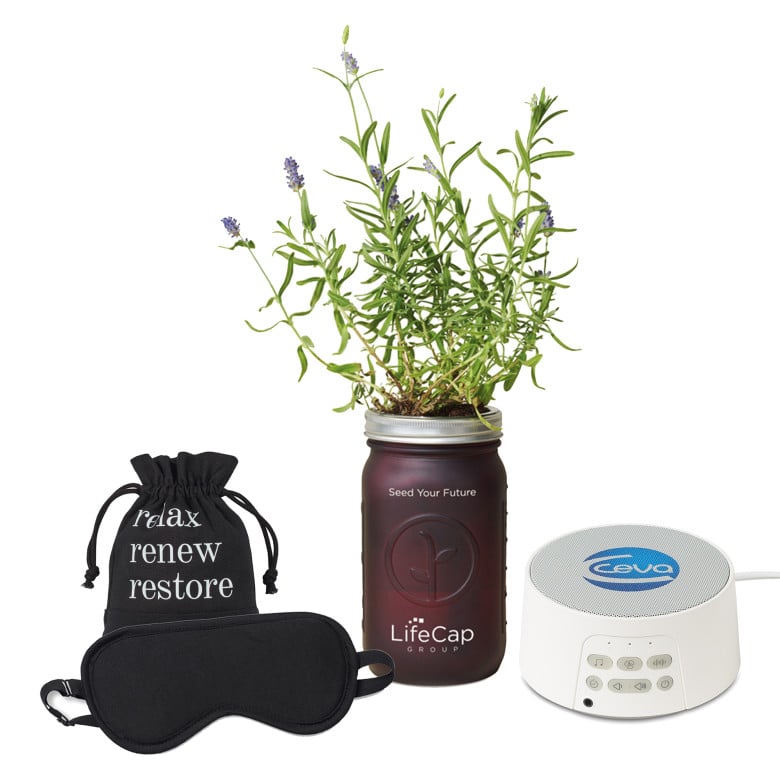 The customer gift includes a blackout eye mask to help you concentrate wherever you are, an R&R Sound Machine with 24 peaceful and relaxing sounds to provide a tranquil vibe to your surroundings, and a lavender grow kit to grow and enjoy.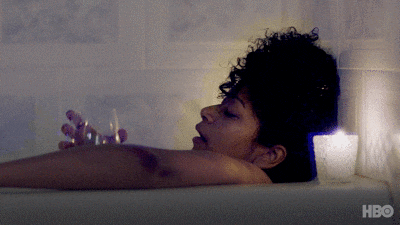 GIF Source: Giphy
What a great combination to create the best soothing vibes!
4. Shine Bright Take Care Kit
This "Shine Bright" client gift idea will definitely leave a long-lasting impression.
We can't stress this enough: there's no better message than to take care of yourself.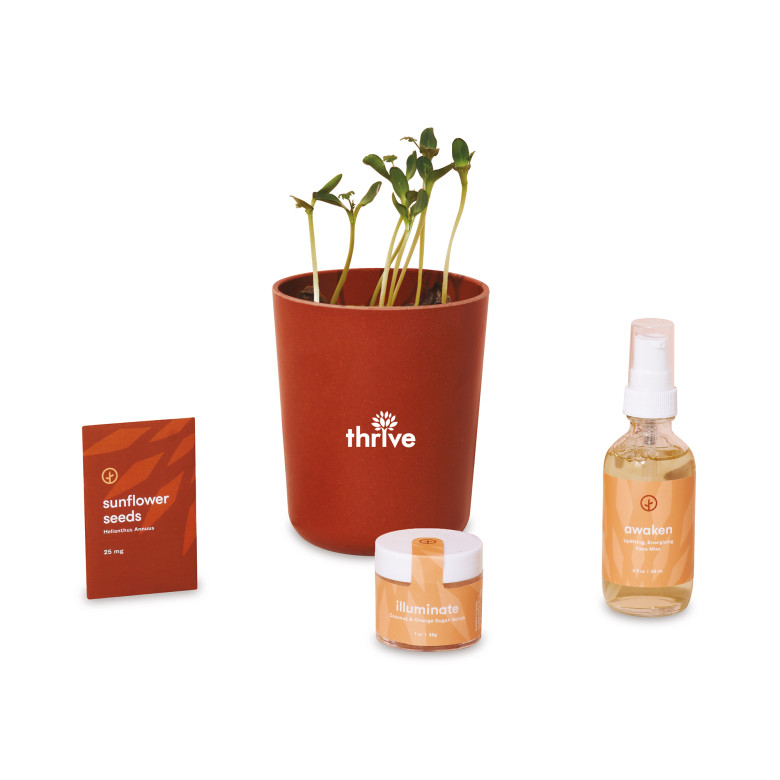 The shine bright take care kit includes a variety of products, such as honey and turmeric sugar scrub, as well as an organic citrus and sunflower face spray.
Also, such a care package comes with a sunflower plant growth kit, so if your business partner is looking for some stress relief, we recommend this gift idea.
Outdoor Activity Gifts for Clients
As Covid-19 has been around for some time now, we have become more aware that some outdoor time is priceless.
When you give out outdoor gifts, you'll be encouraging your clients to get out there for the holidays and have fun!
Now, that's the positive advice we all need.
Outdoor activity swag comes in various options so let's explore them together.
1. Camp Cup Gift Set
This camp cup gift set is one of the best holiday gifts you can ever give due to its quality and practicality.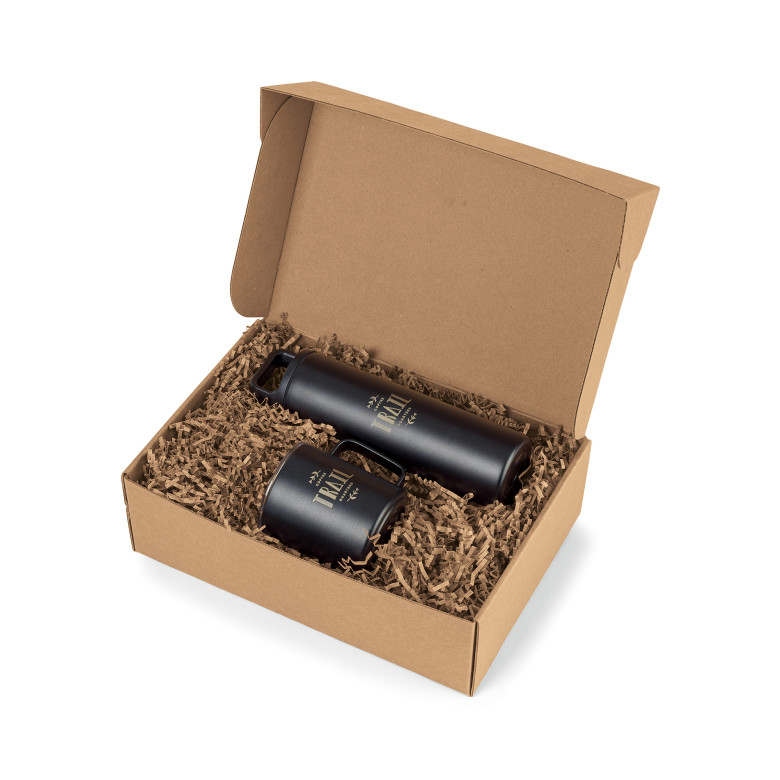 This bundle includes a durable insulated camp cup and one insulated wide-mouth bottle to make outdoor adventures even better.
Author's Tip: You could pair this item with a matching color tote bag to take this unique gift to the next level.
Let's keep on reading.
2. Deep Freeze Running Cooler
The deep freeze running cooler can come in extremely handy.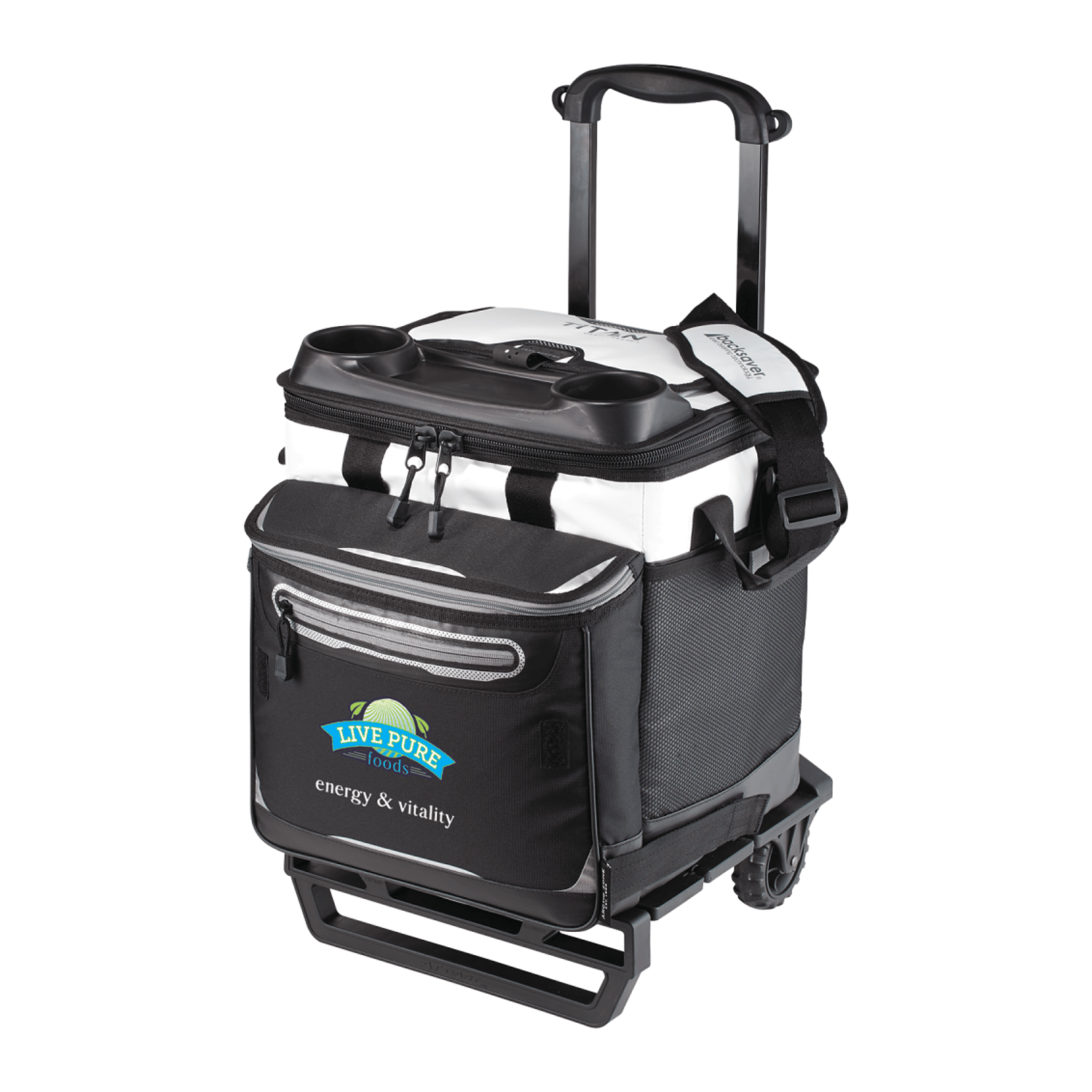 This item has high-performing insulation, an integrated heat shield, and a cold block foundation to preserve ice for up to three days.
Another great bonus is that you can store up to 58 cans in the main compartment and front pocket.
Also, it is simple to move around thanks to the quick-access lid, beverage stand, and all-terrain trolley with retracting telescopic arms.
This high-end product will impress new clients and customers with all its wonderful features!
3. Metro Rolltop Backpack
This metro rolltop backpack is super high-quality and looks very stylish.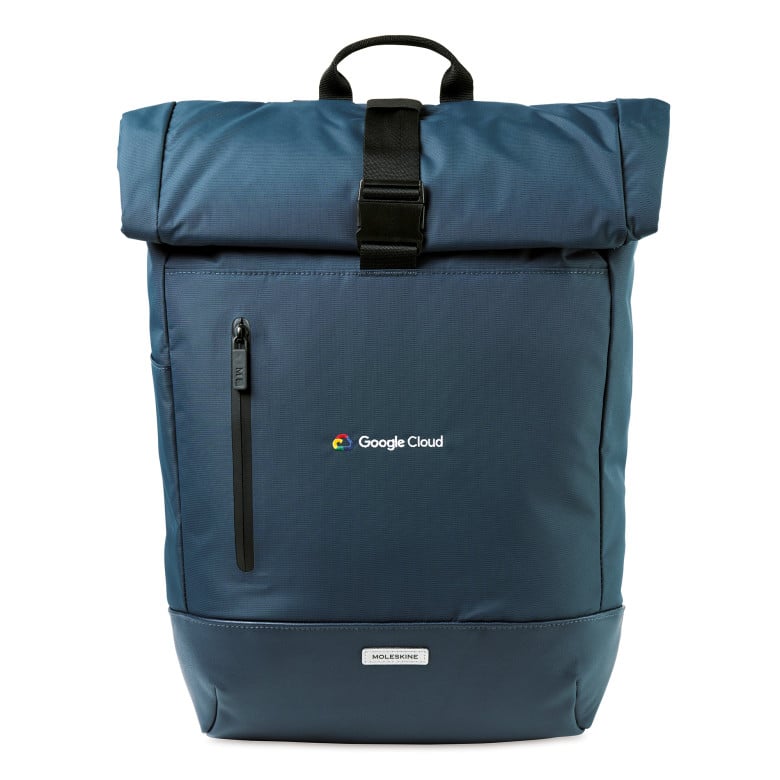 This backpack is designed to travel with you across the city and contains everything you need to connect with where you are, where you've been, and where you're heading.
Also, the main compartment has a roll-top flap with a flexible belt and a flat buckle closing.
Moreover, the bag includes a laptop partition and a secure zip pocket to make your outdoorsy days a breeze.
4. Director's Chair with Side Table
The chair you can take everywhere? Sign us up!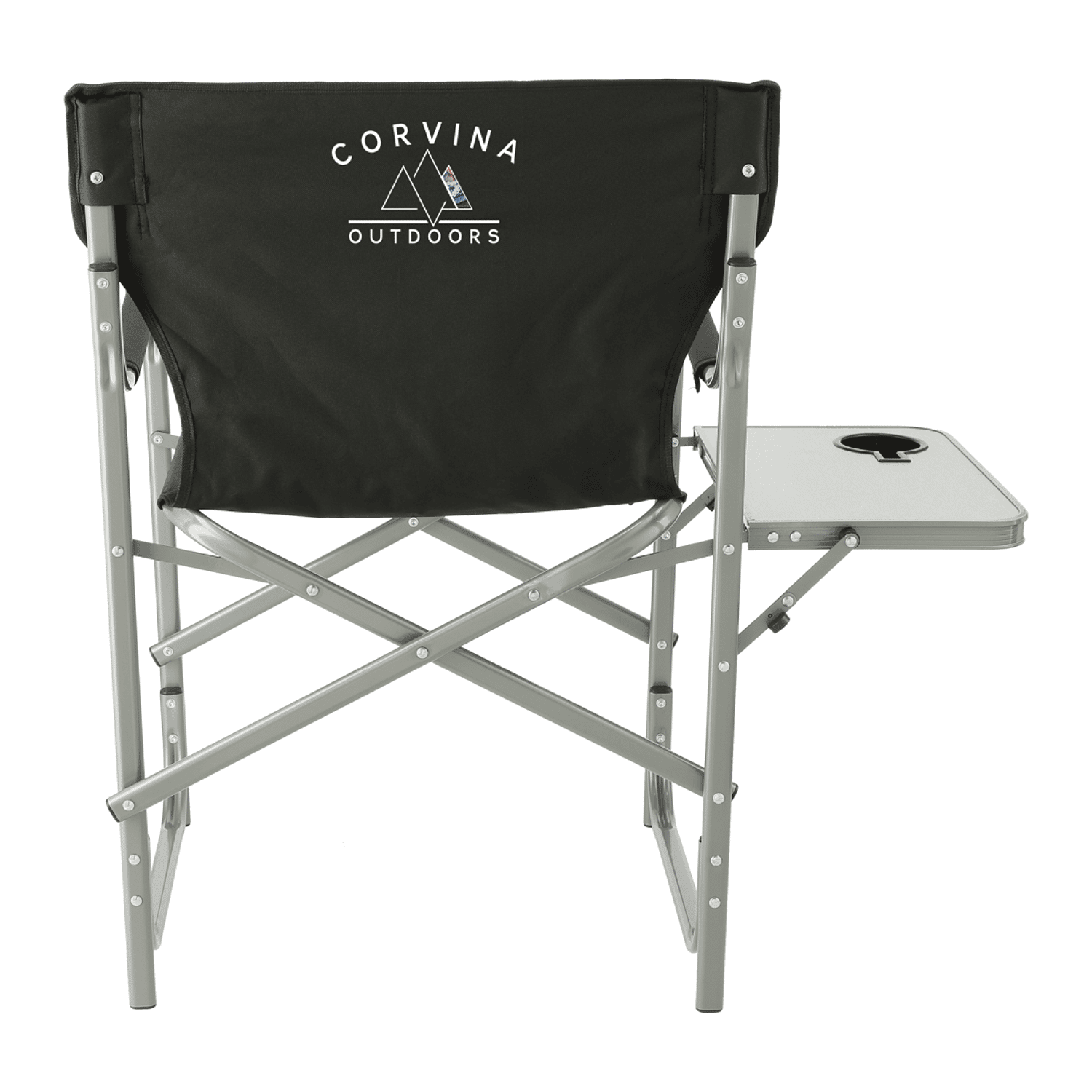 This is a wonderful holiday gift idea as the chair folds flat for simple storage and has a robust steel frame and polyester material that allows for a more upright seated posture.
Also, you can rock your company logo on the back of the chair as you have a lot of space to shine bright.
Our next category is holiday house party gifts.
Holiday House Party Gifts for Clients
The holidays are the perfect time to throw parties and let everyone connect.
Yet, no party is perfect without a great set of food and yummy snacks.
Let's check below our delicious options to keep you inspired and maybe a tad bit hungry!
1. Burger Boss Gift Set
This set is a wonderful corporate holiday gift as everyone loves a tasty-looking burger.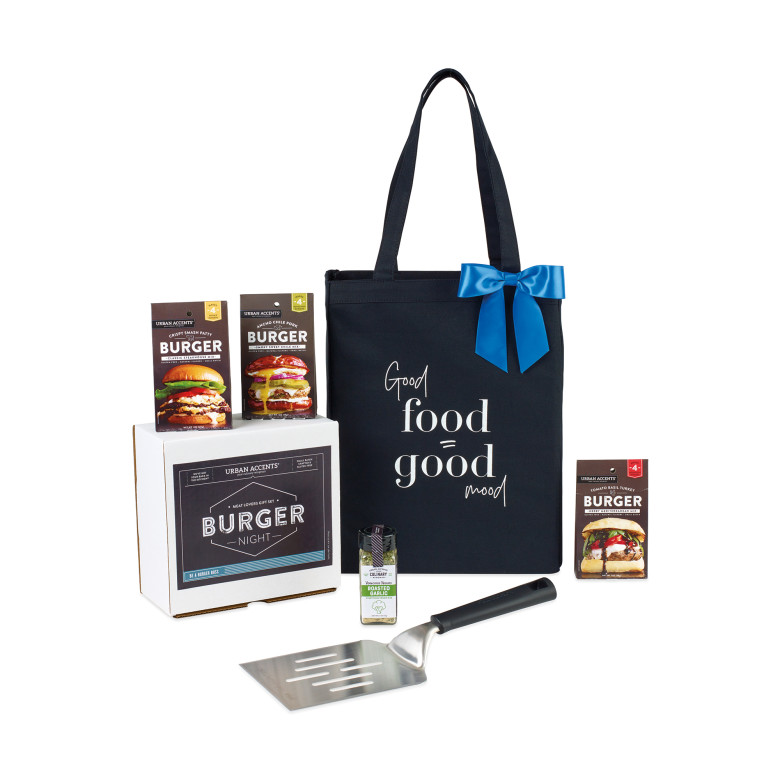 It's an excellent gift option for all the foodies out there as it includes three different burger seasonings to make all types of burgers.
All the flavors are entirely natural and organic, taking this gift to the next level.
2. Capture Their Attention Snacks for All Tower
Look how premium this snack tower looks in the below image!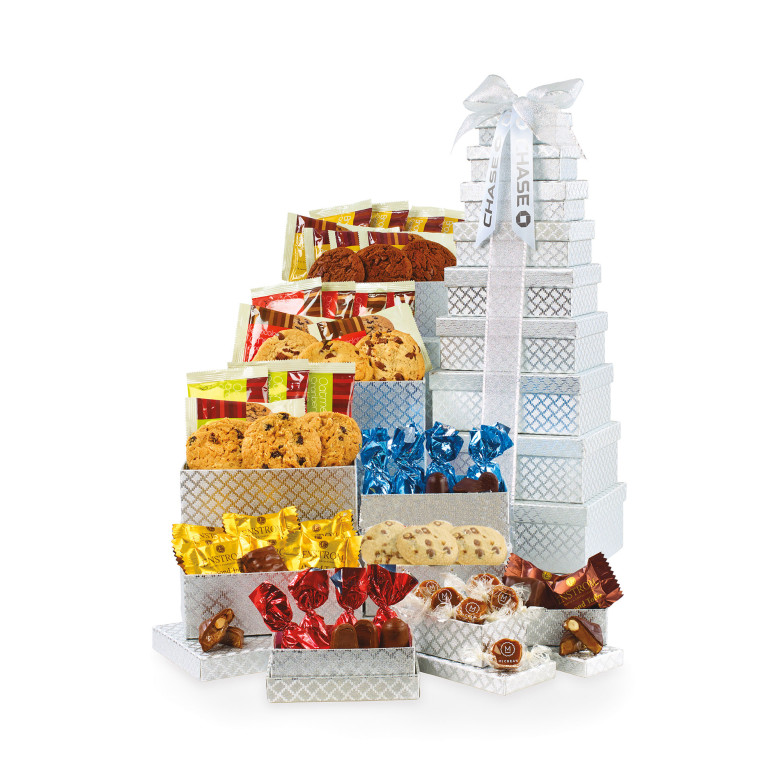 This is one of the best gifts as this sparkling tower will make a magnificent entry, overflowing with enough delicious delicacies to share with everyone. ?
This crowd-pleasing assortment contains chocolate almond toffee, assorted truffles, white frosted sandwich cookies, sea salt caramels, and 18 delicious soft-baked cookies.
Author's Tip: You could include a greeting card or a handwritten note with a personalized message with this food gift to make it even more memorable.
3. Deluxe Ice Bucket
This deluxe ice bucket is a stylish, stainless-steel ice storage container that is well insulated to keep drinks ice cold.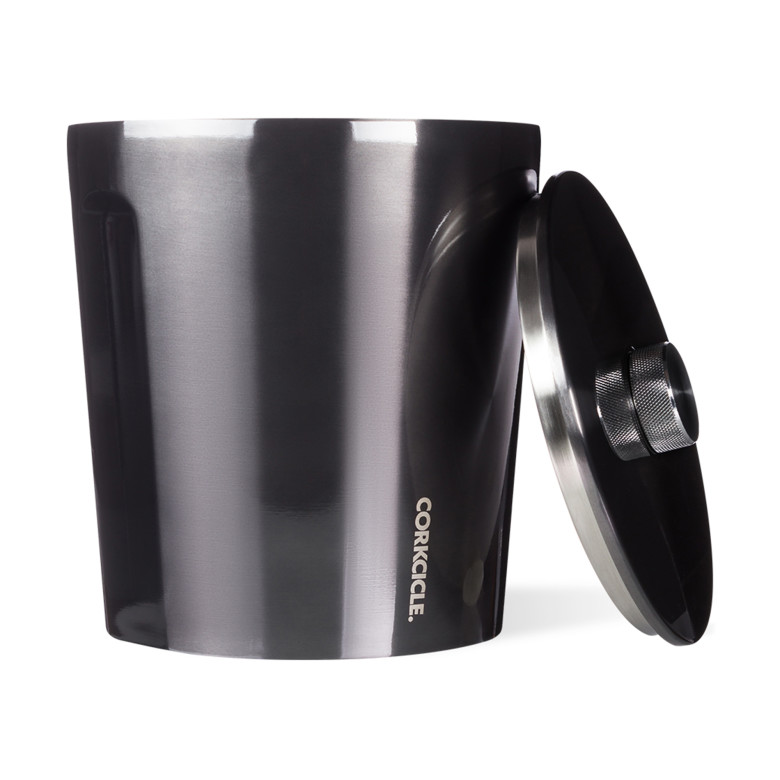 So cover your bottle of wine with ice and serve it right with this company gift.
Also, you could pair a cutting board with this sleek ice bucket to create a premium holiday kit that everyone will love.
4. Whiskey Business Gift Set
You can't go wrong with a whiskey business gift set.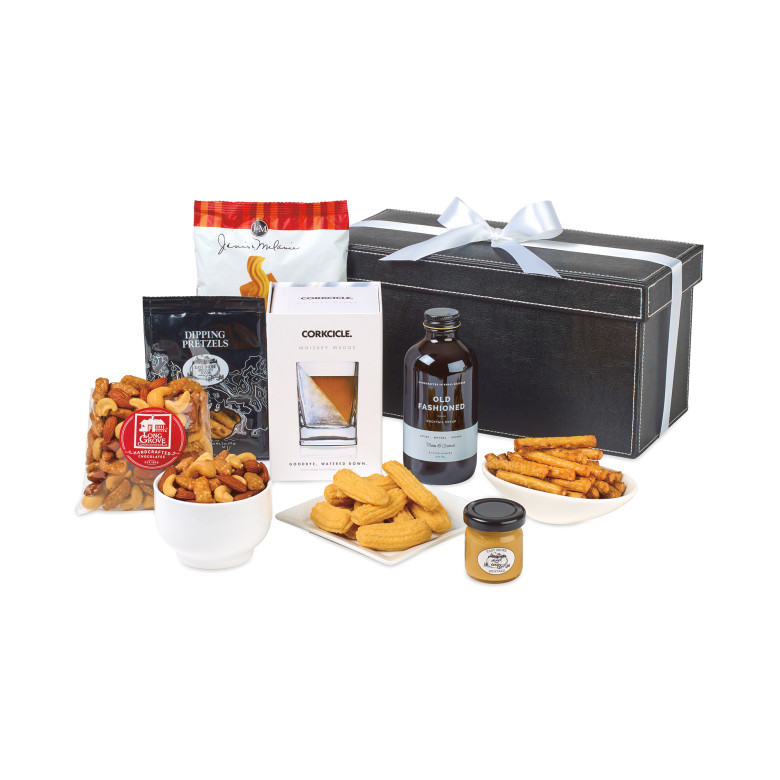 This elegant leatherette box contains savory snacks, dipping pretzels, sweet and sour mustard, and more.
Our stomachs are growling here!
Furthermore, don't forget that you can take this present to the next level with a fruit basket for the perfect gift for the holidays.
Home Office Gifts for Clients
Enhancing the home office by any means possible can do wonders, as it's not the same as working in the office and being surrounded by other team members.
According to Global Workplace Analytics, the United States has 4.3 million remote workers, accounting for 3.2% of the total workforce.
Even though the pandemic has been around for years now, Global Workplace Analytics President Kate Lister mentions that they ''forecast that 25-30% of the U.S. workforce will be working-from-home one or more days a week after the pandemic''.
Since remote work overall isn't going anywhere soon, we believe that giving away some home office gifts can make a difference.
1. Gourmet Pairing Gift Set
This corporate gift is quite special and great-looking for the holidays.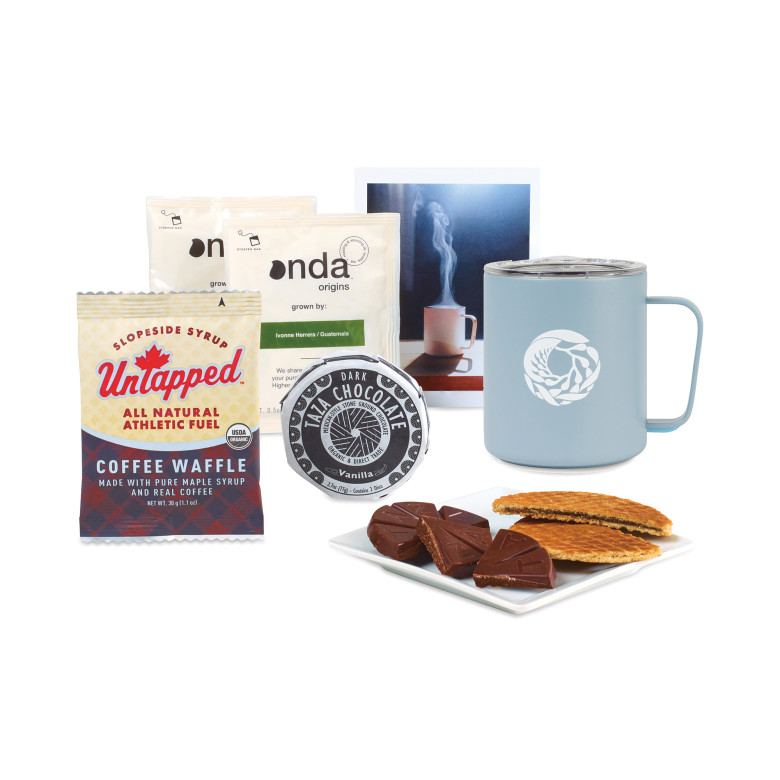 From coffee blends to hot chocolate to coffee waffles and a mocha recipe, this bundle has everything to enhance your coffee experience.
Moreover, you can pair this gift set with a customized coffee mug and a coaster to make your goodies bag irresistible.
Let's check our second item in this category.
2. Premium Bluetooth Headphones
A pair of premium Bluetooth headphones are great for all business owners, as they can turn any environment into a more focused workplace.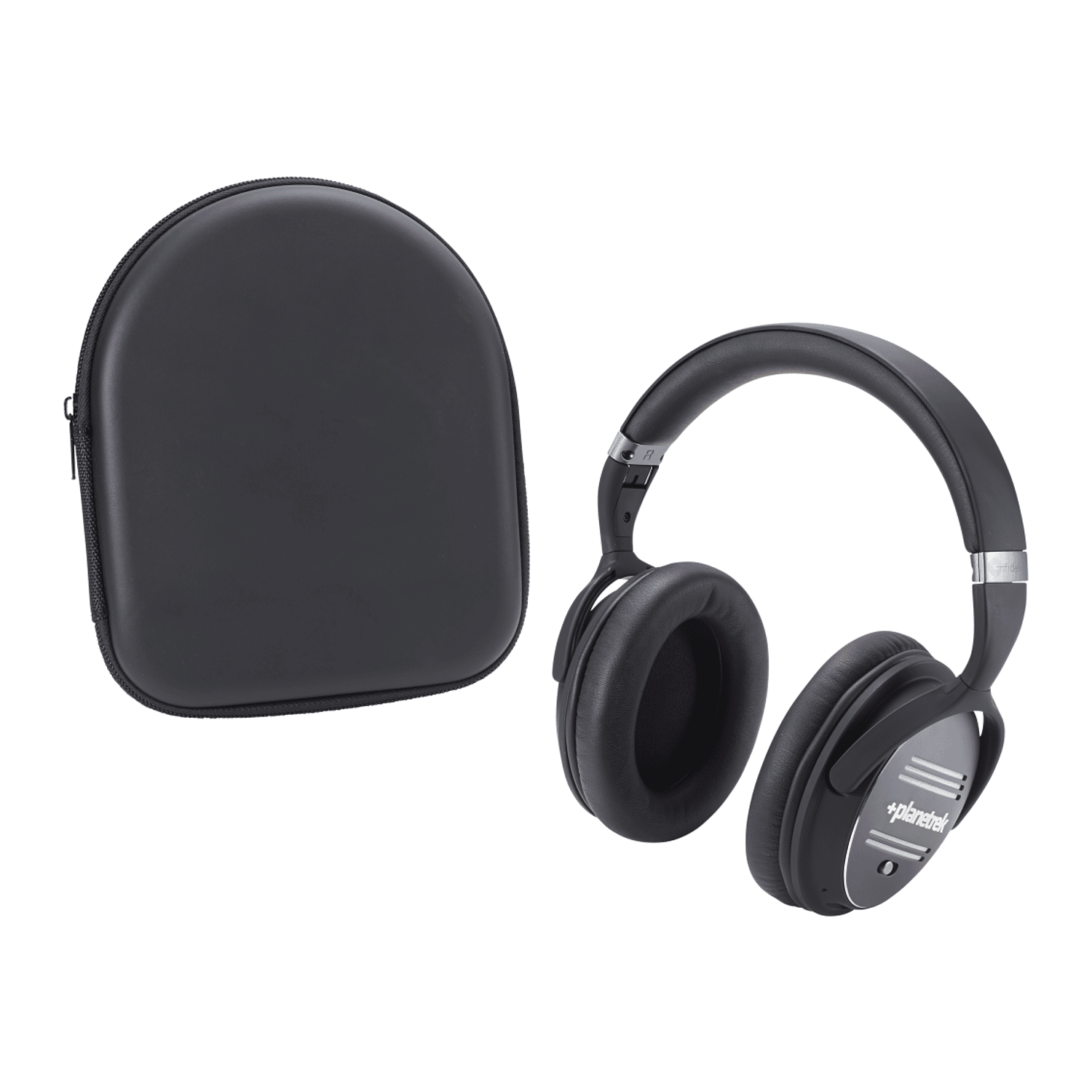 This pair has excellent noise cancellation and 16 hours of playback time, and a flexible design that makes it super easy to carry around everywhere.
3. Tumbler Gift Box
Everyone needs a tumbler companion while working, keeping all of those beverages cold and fresh.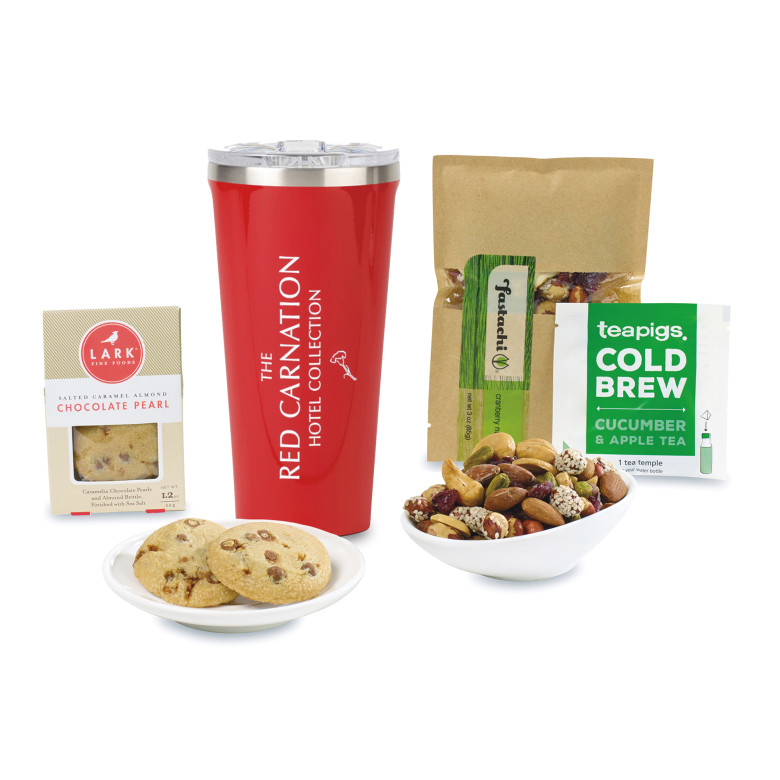 This kit is so workspace-friendly that it has a tumbler that can keep all drinks cold for up to nine hours, cookies, berry nut mix, and cold brew tea so your clients will never miss their snacks while working.
4. Classic Large Tool Belt
The tool belt is a clever add-on to update your notebook and keep all your note-taking needs exactly where you need them, inspired by carpenters, architects, and street artists who attach equipment to their waists.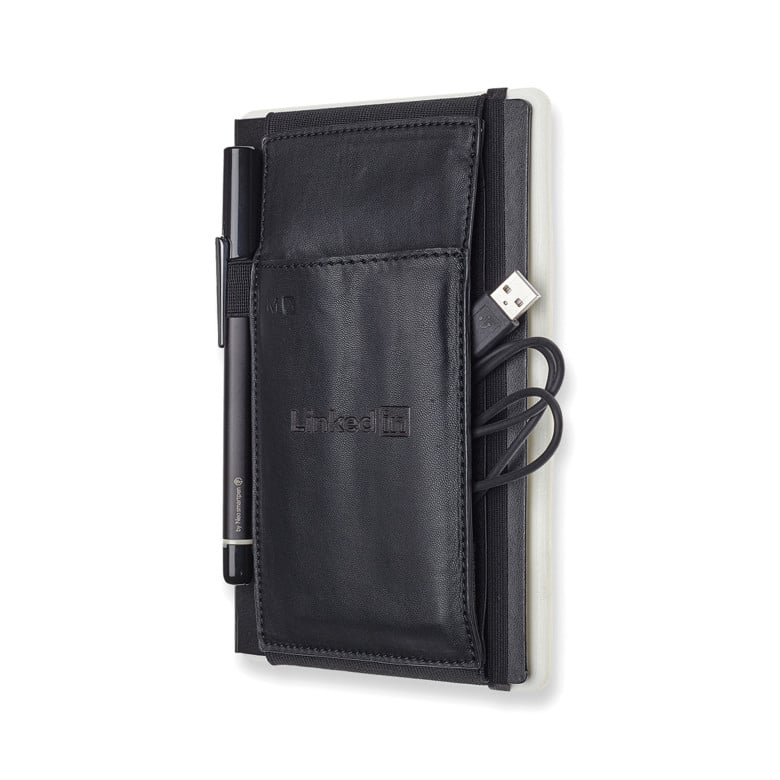 You can convert your notebook and keep little things organized and near at hand, ready to write down thoughts, arrange activities, and boost productivity while on the go.
Moreover, this item works great for all business owners, from real estate to small businesses to corporate, as it's very versatile.
"Think Out of the Box" Gifts for Clients
Sometimes, we need to get away from the classics a bit and get more creative for a chance to make gifts seem more personal and authentic.
The following items are more out of the box and aren't like other traditional gifts.
1. Sustainable Carry-on Spinner
This holiday gift is perfect for traveling, and it's super high-quality.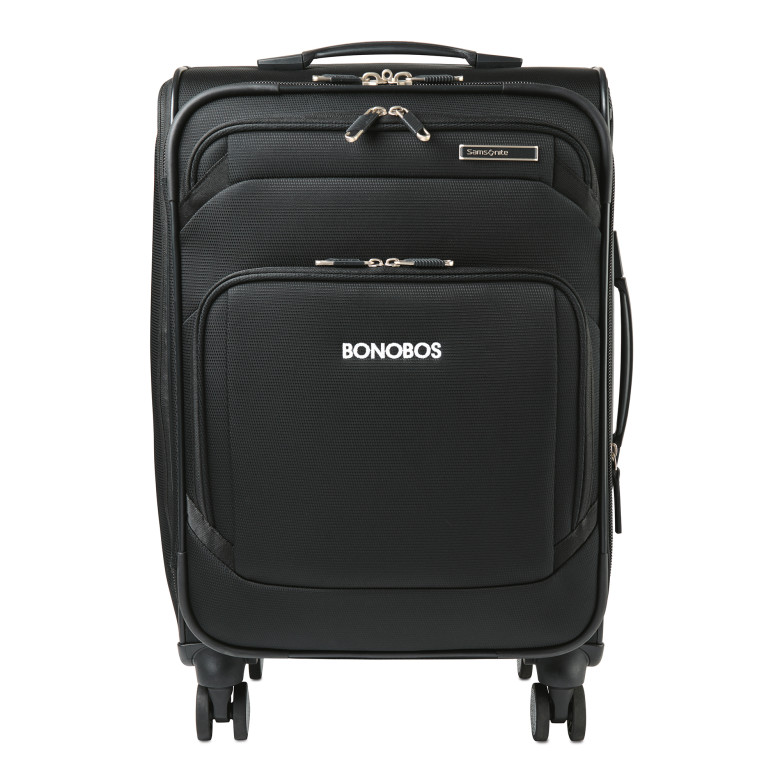 The outer and internal linings are composed of fabric manufactured from 100% post-consumer recycled bottles, so you're keeping up with the eco-friendly mindset.
In addition, the carry-on contains a built-in side pocket with a USB wire pass-through and a battery bag for on-the-go charging.
That spinner seems to have it all!
2. Mini Drone with Full Color Wrap
Speaking of a creative gift, this mini drone is definitely the definition of non-traditional!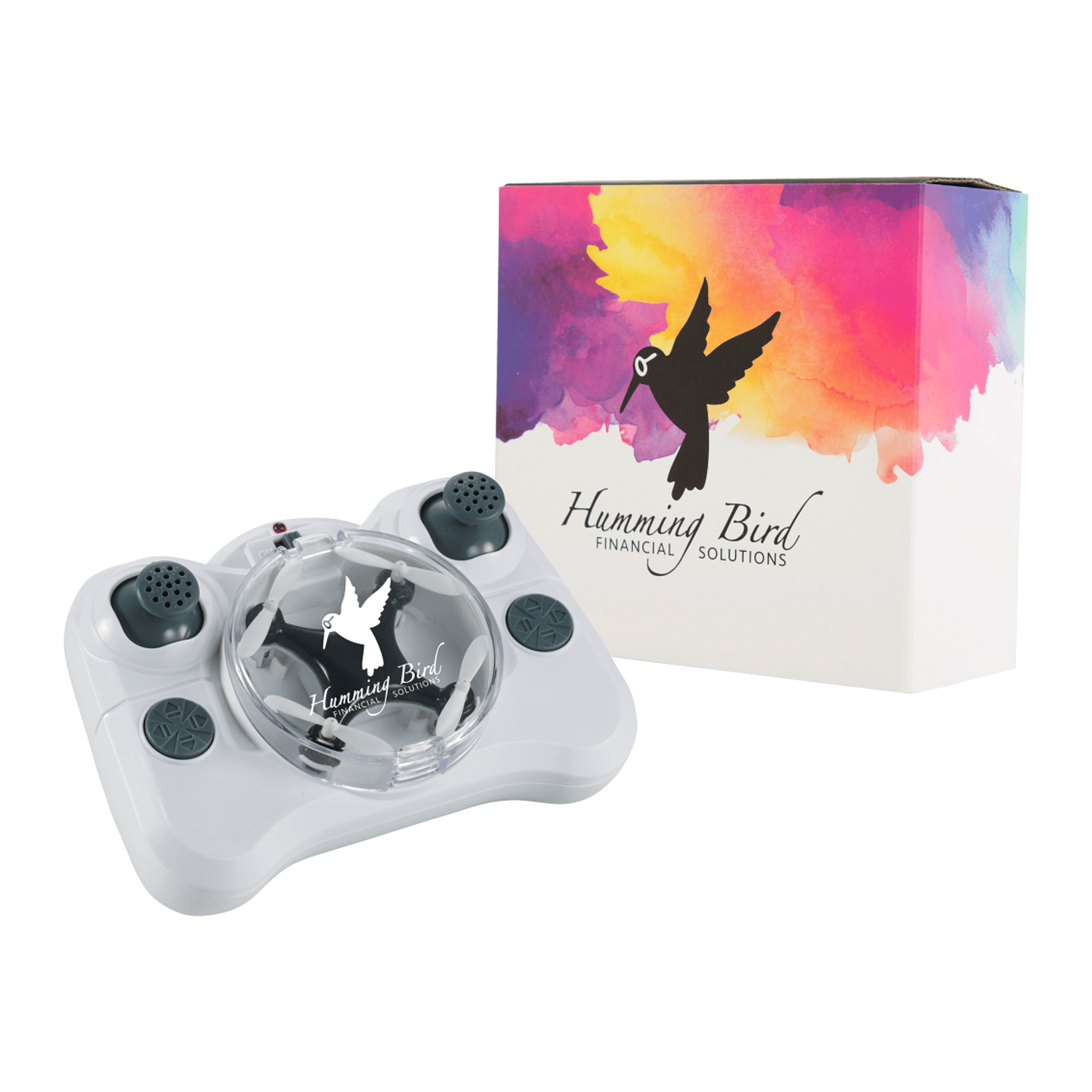 When ultimately charged, the mini drone with a full-color wrap can fly for five minutes and be controlled up to 250 feet away from the user.
It also comes with a remote control that serves as a carrying bag for easy mobility while keeping the drone safe.
3. Quick-Dry Park Blanket
This lightweight blanket is perfect for being on the go.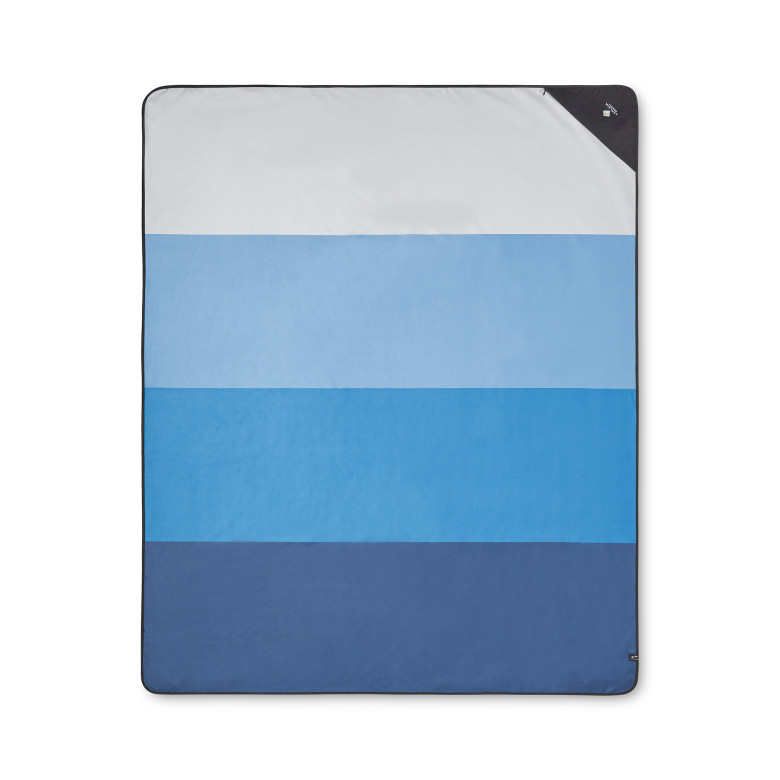 This is an excellent choice for a day at the beach, park, or festival for its soft, smooth top layer and a water-resistant bottom layer.
It has tent stake loops, corner pockets for weighing down with sand, and a built-in mobile phone pocket.
4. Convertible Duffle
This duffle bag can turn into a backpack, so you get two for one.
It sounds like a great deal!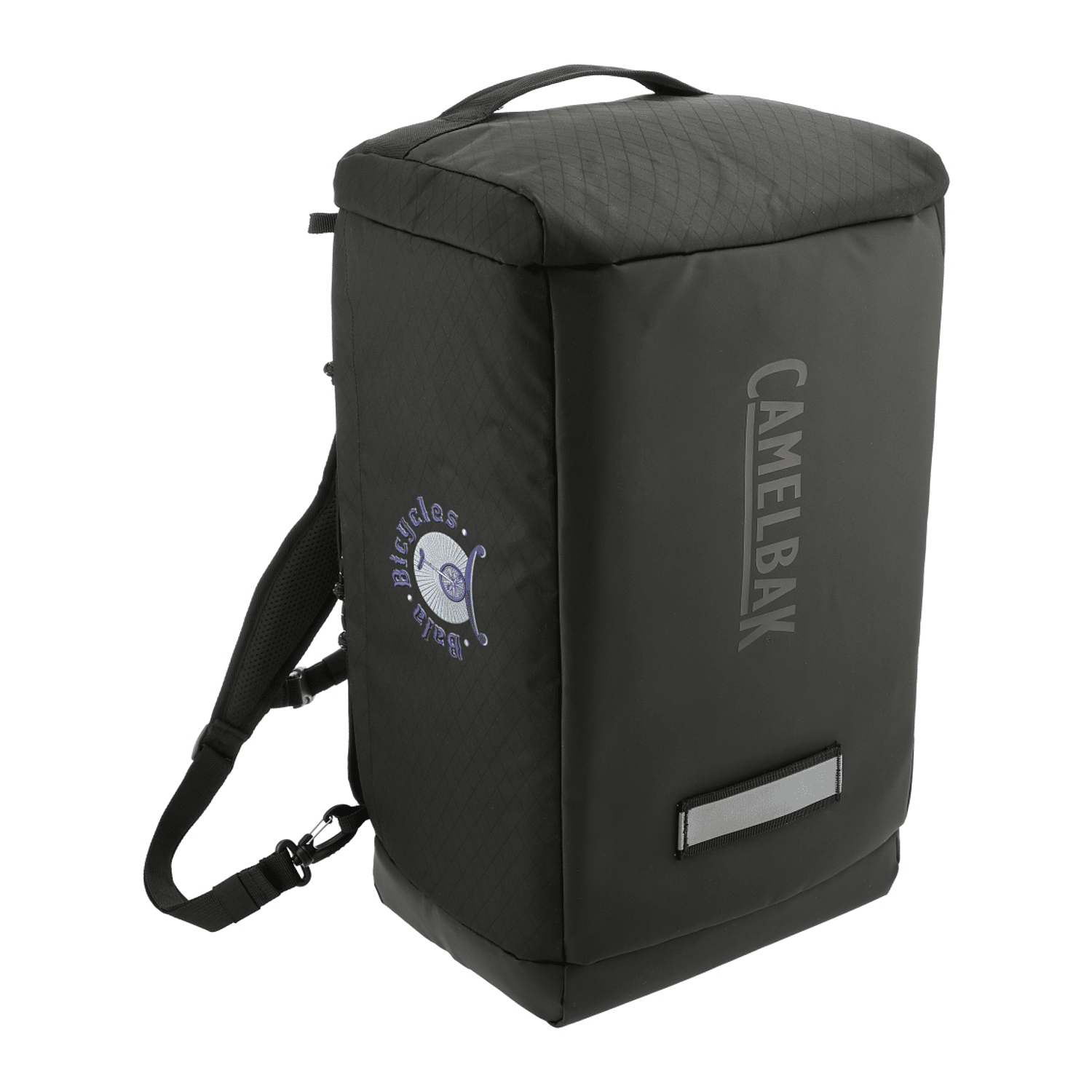 This duffel has a side zipped water bottle compartment, a front zippered pocket with easy access, and a cool reflective logo that is excellent for visibility at night.
That's it! Our post has come to an end.
Now Over to You
Client presents should be centered on expressing gratitude.
Show your consumers that you care by going above and beyond the standard gifts we all receive.
Try to choose a one-of-a-kind and personalized present, and watch as you build deeper connections that encourage long-term partnerships and brand loyalty.
If you have any questions or need advice on customized swag items, we are here to help; feel free to reach out anytime.
Thank you for reading!
Frequently Asked Questions (FAQs)
Q1. Should I give gifts to my clients for the holidays?
Yes, you should give your clients gifts for the holidays, as gifts serve to communicate your helpfulness and warmth to present and potential customers.
This casts a favorable light on your company and enhances its image.
Q2. What do you give clients for holidays?
You can give your clients any of the following holiday gifts:
Sleek leather padfolio
Tumbler gift box
Convertible duffle
Bluetooth headphones
Throw blanket
Q3. How much should I spend on a client's holiday gift?
You should set an annual budget for holiday gifts overall, yet we recommend you not to go overboard.
Always choose thoughtfulness over pricey items and keep your gifts more on a personal level.
Q4. What are some good gifts for clients?
The following items make good client gifts:
Branded backpack
Plant growth kit
Coffee and tea blends
Eco-friendly jacket
Bluetooth speaker
Gift card
Q5. What is an appropriate client present?
You can give your client the below presents:
Coffee mug
Gourmet food basket
Custom water bottle
Coffee table book
Toiletry bag
Succulent starter kit