Now that the pandemic is over, managers are slowly asking their employees to return to the office.
While it's an exciting time, and you're eager to see your colleagues face-to-face again, the transition comes with mixed emotions for both you and your coworkers.
A sudden change of scenery is never easy, especially since people who have worked from home for such a long time might hesitate to return to "traditional" workspaces.
So what can you do to keep employees engaged during the transition?
You show them how excited you are to have them back with a handpicked welcome gift!
And don't worry — we've done the work for you.
Here's a list of 21 gifts that'll show employees you care about them and make the transition to the office as smooth as possible. 
Table of Contents
21 Welcome-Back-to-Work Gift Ideas
Frequently Asked Questions (FAQs)
21 Welcome-Back-to-Work Gift Ideas
Re-opening your office is a cause for celebration, so you should choose the perfect gifts to show your employees how much you've missed them and boost their morale.
Since finding the best gift is tricky, we've picked them for you.
The following list contains presents that scream "WELCOME BACK!!!" and will make even the most reluctant team member think twice about staying home.
1. Coffee mug
Nothing says "Welcome back to the office!" more than the good ol' coffee mug.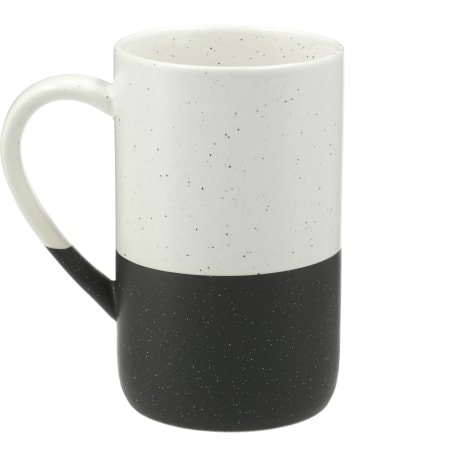 This office staple will make any returning employee feel at home, even more so if it's personalized.
Write a warm custom message dedicated to each employee or think about a funny or inspirational quote to make them feel like they didn't miss a thing while away.
And don't worry if your employee's kitchen is full of other mugs; it never hurts to have more, especially if it comes from their beloved company.
Why it's a good welcome-back-to-work gift: A custom coffee mug will cement the idea that they've returned to the office since it's an item used for their daily morning routine. 
Price range: $4 – $8
2. Tumbler
Drinkware is always a popular choice for branded company swag, especially with 9 out of 10 consumers owning at least one promotional drink item.
The travel tumbler is no exception.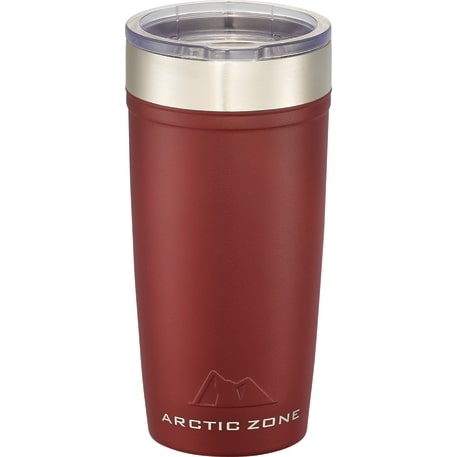 Aside from being efficient in keeping your beverage of choice hot while traveling anywhere, many businesses favor it because it's a practical and stylish item that serves as a great marketing tool. 
Plus, since you can customize it to suit any audience, you can get creative with your designs!
Why it's a good welcome-back-to-work gift: Employees will appreciate having a "companion" during the morning commute, especially if they're getting used to the new routine.
Price range: $10 – $38
3. Water bottle
Here's a secret: you don't need expensive or fancy items to make a good impression on a returning employee.
You can make do with a simple but effective personalized water bottle.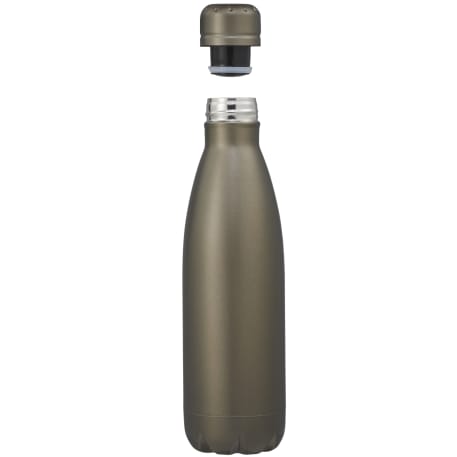 With this budget-friendly item, you'll melt a returning employee's heart, especially if you add a welcoming message on the bottle demonstrating how thrilled you are to see them again. 
Moreover, choosing a bottle made with 100% recycled PET plastic or stainless steel will reduce the amount of plastic that affects the environment, human health, and marine life.
Why it's a good welcome-back-to-work gift: A water bottle shows employees that you care about their well-being while also serving to reduce their carbon footprint. 
Price range: $5 – $40
Tips, tricks, and inspiration delivered straight to your inbox.
Subscribe to learn more on how to break through the bustle.
4. Lunch cooler
Until this moment, all employees had to do for lunch was go to the food app of their choice or quickly assemble a meal from the ingredients left in the fridge.
As they return to the office, that's about to change.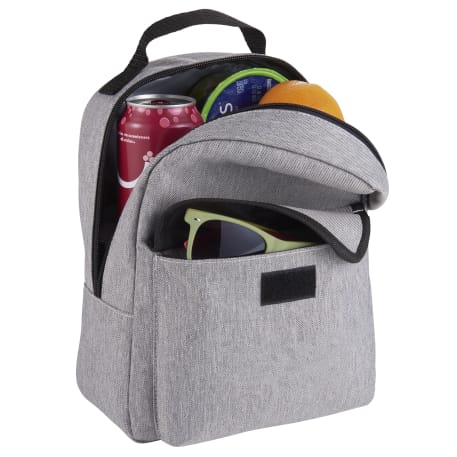 Back in the office, employees must bring their own lunch to work. That's why this lunch cooler is an excellent choice to transport their food AND welcome them back.
The lunch cooler is a highly versatile and unique gift that fits any lifestyle and makes eating at work easier.
Author's Tip: To show how thoughtful your company is, you can handpick gourmet treats and goodies your employee likes, but be aware of any allergies or dietary restrictions. 
Why it's a good welcome-back-to-work gift: A lunch cooler encourages employees to eat at the office with coworkers, which increases teamwork and collaboration. 
Price range: $20 – $50
5. Lunch box
Most people will bring their own lunch to work, at least for the first few months of the transition period.
However, they might prefer the small and simple traditional lunch box that's easy to transport and clean, instead of the bulky rucksack.
So, meet the lunch box, the cheaper alternative to lunch coolers.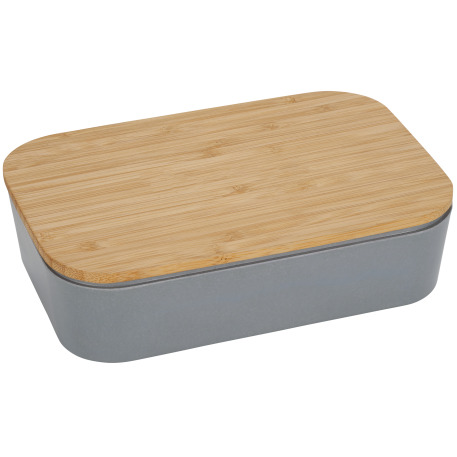 Not only are lunch boxes a stylish way to eat food at the office, but they also help reduce plastic bag waste by promoting a healthier lifestyle and cutting expenses.
Author's Tip: Brand the lunch box with your company's logo or add the employee's name on the bamboo lid to add a personal touch.
Why it's a good welcome-back-to-work gift: It's an eco-friendly corporate gift that people will use hundreds of times during or outside work. 
Price range: $7 – $20
6. Gourmet snacks tote bag
If you have employees who light up at the mention of snacks, give them a gift basket filled with sweet and savory treats.
After all, a good food gift is the way to anyone's heart.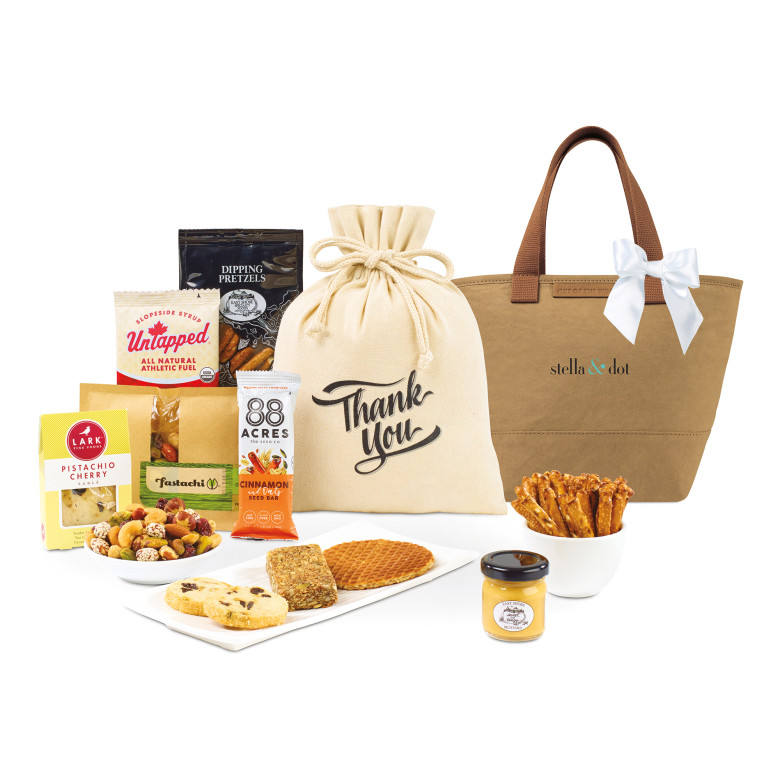 A personalized gift box is an excellent way to welcome employees because you can share it with your staff and reignite the relationship between coworkers.
Plus, this custom gift comes in a sustainable and reusable tote bag that the employee can use in many ways, such as for grocery shopping.
You can also experiment with printable gift tags to add a more personal touch to your gifts.
Why it's a good welcome-back-to-work gift: A snack box is a quick and efficient way to break the ice with employees and colleagues you haven't seen for months. 
Price: $36
7. Office and home decor
It's hard to be uprooted from your comfortable workspace and thrown back into the office jungle.
That's why you should invest in gifts people can use in-person and remotely to smooth the transition and make them feel comfortable in the new habitat.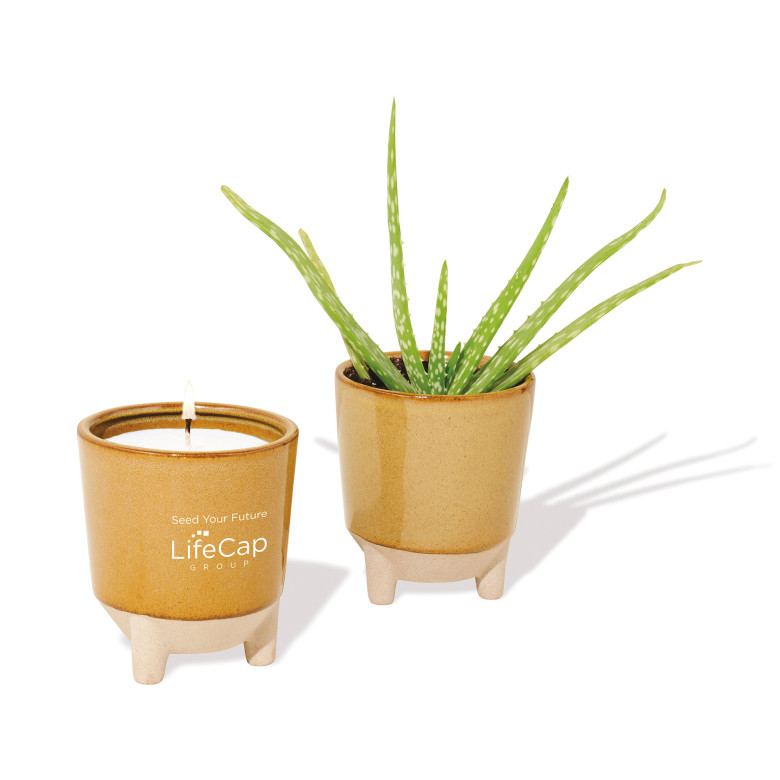 From succulents to personalized photo frames, a great gift box filled with office and home supplies will brighten up anyone's workday and encourage employee engagement. 
Why it's a good welcome-back-to-work gift: Aside from showing appreciation to your staff, you also elevate their workspace and make their life easier and more productive. 
Price range: $5 – $40
8. Charging cable gift set
Mixed in with people returning to the office, you probably have new hires whom you need to integrate into your company culture.
So, you require a gift that welcomes rookies and smooths the transition for older workers.
Kill two birds with one stone with this charging cable gift set.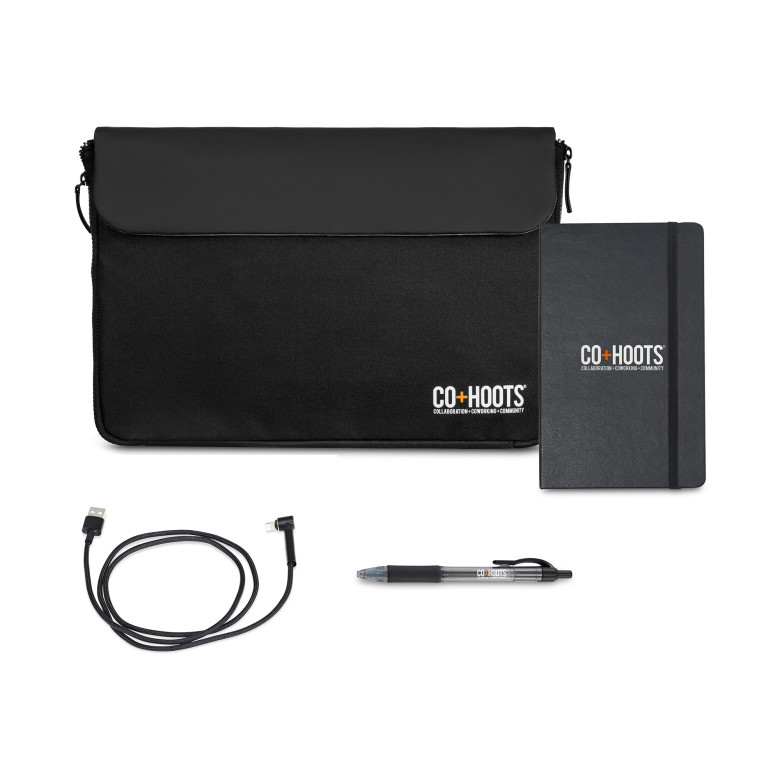 The pack can contain the following items:
Computer laptop sleeve
Charging cable
Why it's a good welcome-back-to-work gift: It's a great employee appreciation gift for new hires and old workers who might need these items to adjust to their job in a new environment. 
Price: $59
9. Light box
Surprise your employees on their first day back at the office with a warm custom message.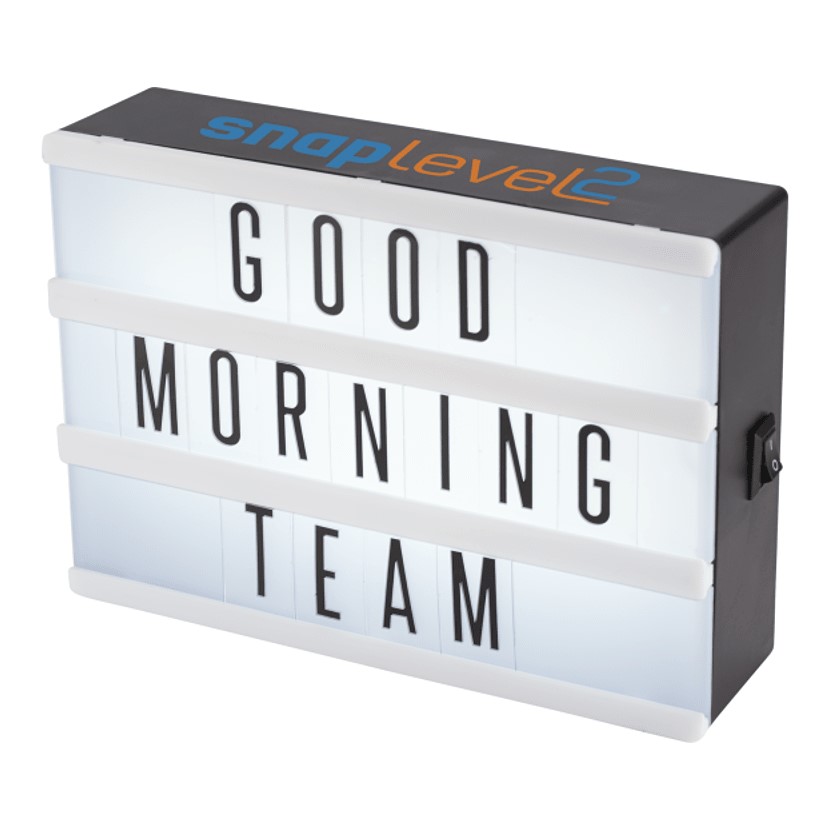 An LED light box is a cute idea that allows you to create and display custom messages using 60 unique letters and symbols.
Through the visually dynamic effect of the light, it can bring any graphic to life, whether it's your employee's favorite quotation, an announcement, or a message from their loved ones.
Plus, it's a cost-effective product with a sleek and modern design that's a great office or home gift.
Why it's a good welcome-back-to-work gift: It's an eye-catching and easy-to-use way to send a warm message to your returning employees. 
Price range: $7 – $15
10. Computer backpack
Branded backpacks are functional and universal items anyone can use to carry their necessities wherever they go.
But there's more: they also serve as high-end promotional products that increase brand visibility while traveling.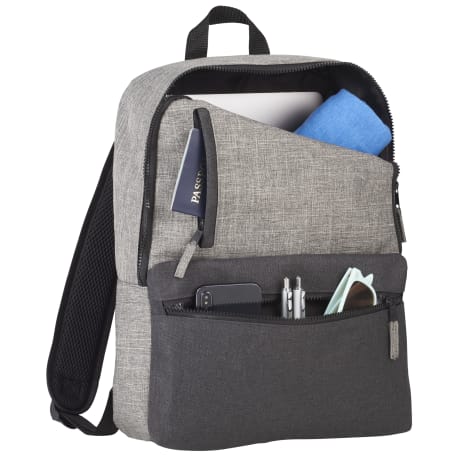 A returning employee might prefer to bring their personal laptop to work or other items that remind them of home, and a branded backpack can make the transition easier to handle.
Be sure to choose backpacks made of durable materials that can sustain a heavy load.
Why it's a good welcome-back-to-work gift: Employees will feel more relaxed about returning to the office since they can carry their necessities without much hassle.
Price range: $20 – $200
11. Noise-canceling Bluetooth headphones
While you have social butterflies who are eager to return to the office and speak with their friends, your introverts might not feel the same.
They might prefer a moment away from the chatter to recharge their batteries until they feel ready to return to reality.
You can offer them solitude through a pair of noise-canceling headphones.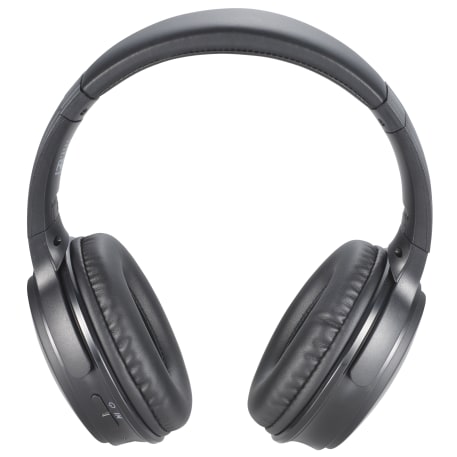 Branded tech swag is always welcome in any swag packs or thank-you gifts, but a pair of headphones is the most popular option because it's versatile and appeals to many people.
Furthermore, you can increase brand awareness by adding your company's logo or other elements.
Why it's a good welcome-back-to-work gift: This item will help employees focus on the job rather than being distracted by the noisy environment. 
Price range: $30 – $100+
12. Moleskine smart writing set
Do your employees LOVE to write notes or doodle or plan for world domination?
Then this intelligent writing set will be a perfect team gift.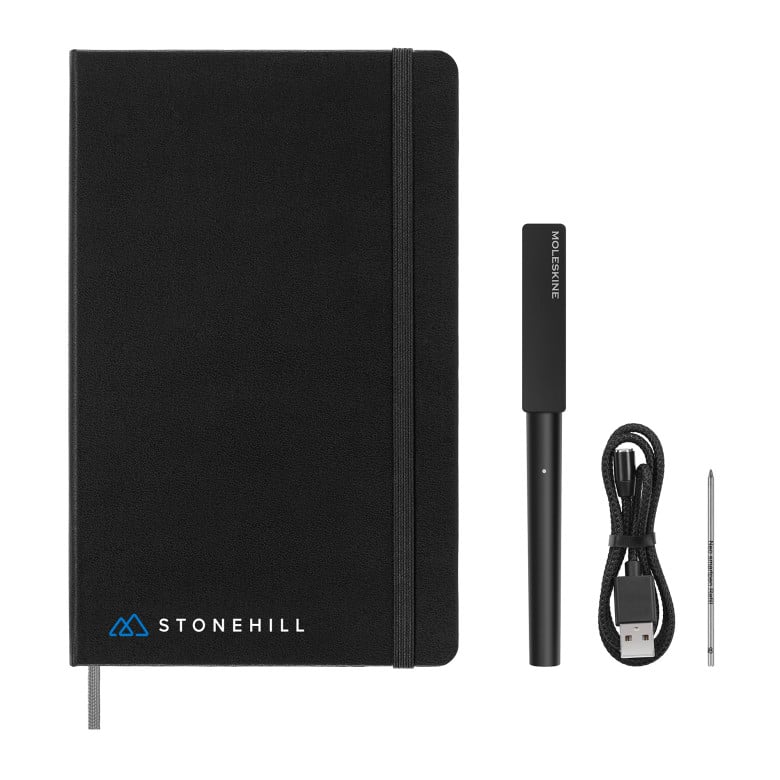 Welcome-back notebooks have many purposes:
Jot down notes to easily track objectives
Include a welcome message that makes employees feel like they've come home
Add essential HR resources to help them adjust to how the new environment works
In addition, any purchase from Moleskine aids their program to provide quality education to marginalized youth.
Why it's a good welcome-back-to-work gift: Aside from making employees feel like part of the team, notebooks also ease anxieties associated with returning to work by helping them keep organized. 
Price range: $35 – $300
Tips, tricks, and inspiration delivered straight to your inbox.
Subscribe to learn more on how to break through the bustle.
13. Courant MAG:2 Essentials charger
Phones are indispensable gadgets that make us lose our heads when they run out of juice.
If your commuting employees have a habit of depleting their smartphone's battery by the time they reach the office, by listening to music or scrolling through TikTok, you can offer this desk charger to solve the issue.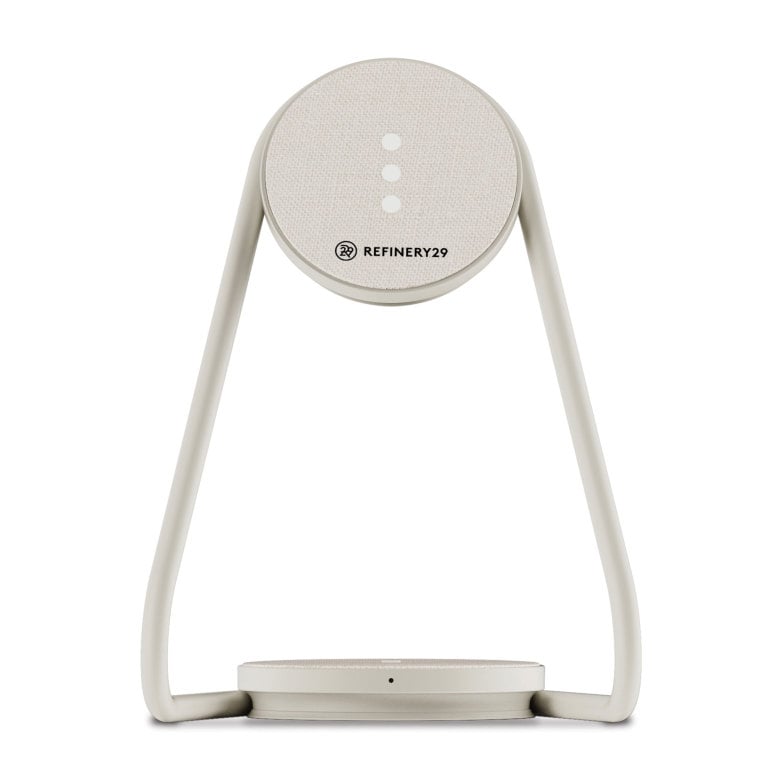 This product combines luxury materials, a modern interior and fashion design, and cutting-edge technology to create a strikingly beautiful object that also keeps devices charged at all times.
Why it's a good welcome-back-to-work gift: Employees can beautify their workspace or home decor with this convenient and luxurious item. 
Price: $100+
14. Leather padfolio
Does your returning employee have to run from meeting to meeting, and they often forget to bring the necessary materials with them?
You can give them a helping hand with a high-quality padfolio.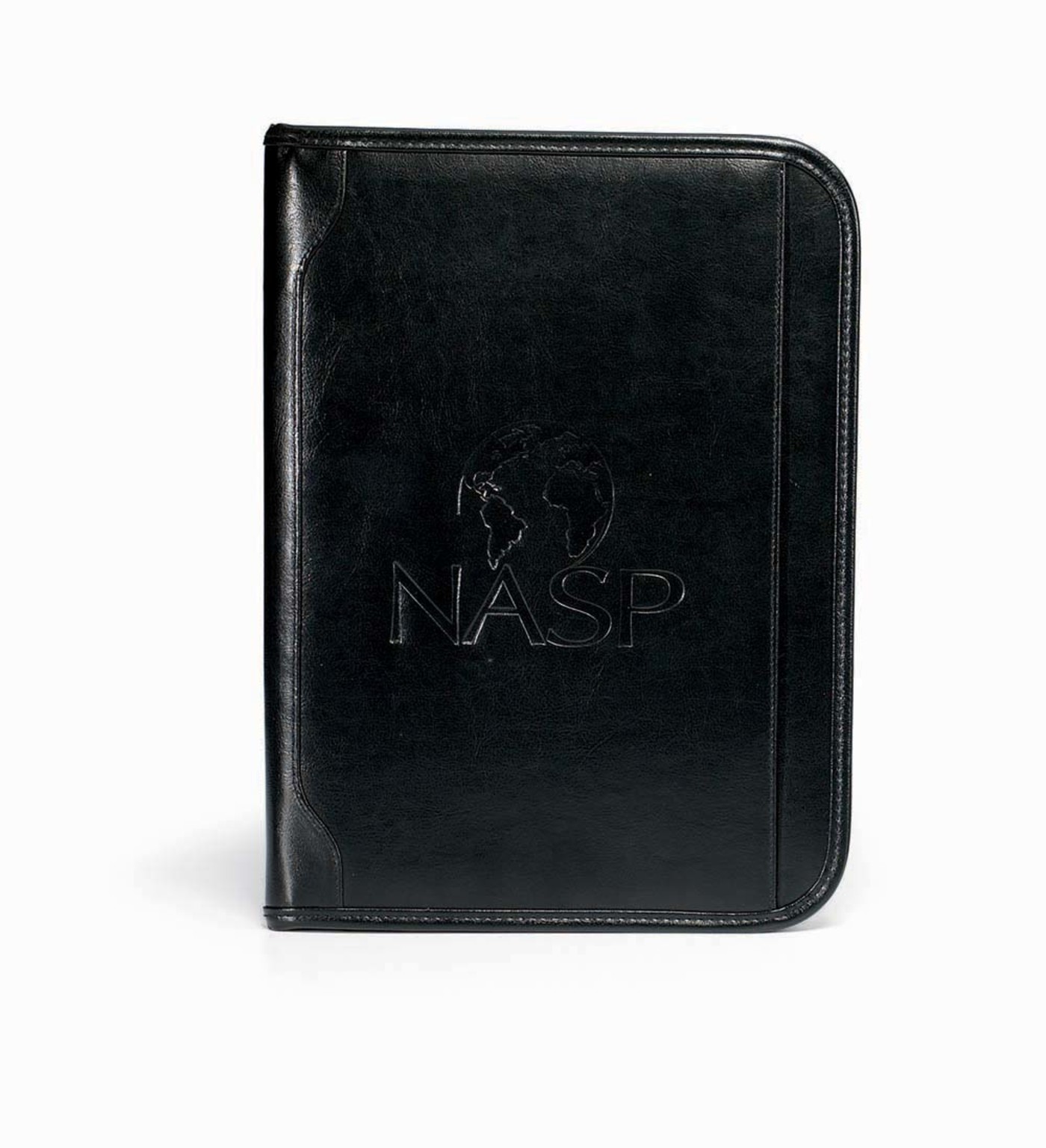 Padfolios are small briefcases that help people:
Carry important documents 
Stay organized for their next meeting
Look professional  
Furthermore, they're great promotional items that spread your brand's message wherever your employee goes.
Why it's a good welcome-back-to-work gift: A padfolio eliminates the worry of forgetting things and makes employees feel more responsible.
Price range: $13 – $45
15. Desktop whiteboard
If you're an organization that wants to engage in more sustainable practices, then you can eliminate disposable paper notes and replace them with this handy desktop whiteboard.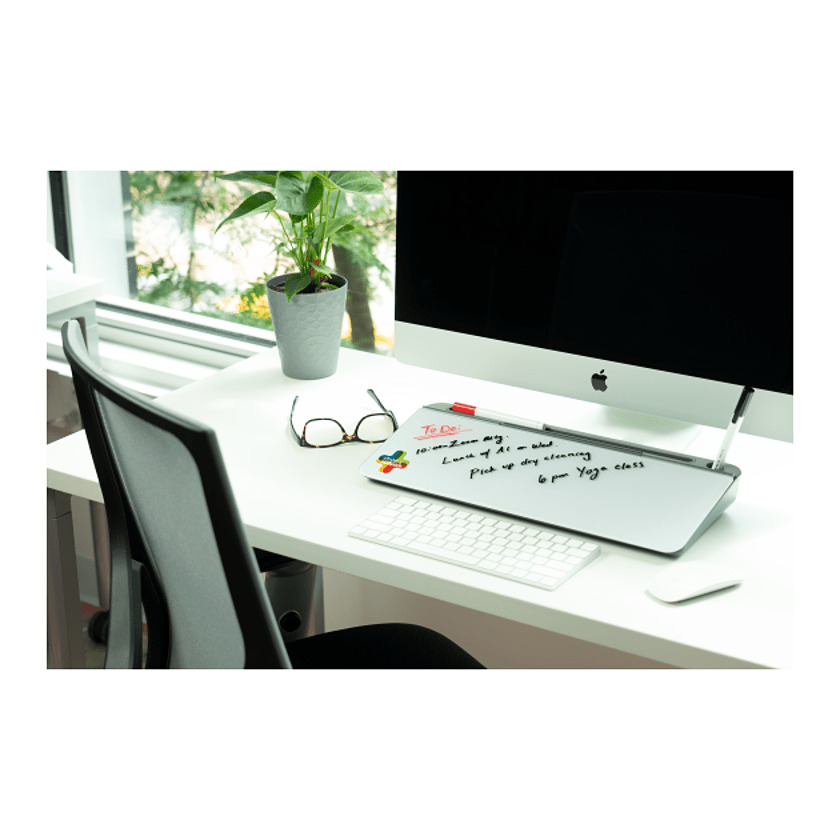 It's a great addition to any office space because instead of wasting sticky notes you can easily lose, you quickly write down your daily to-do lists and then start over the next day.
With its compact design, you help employees maximize their work area since it sits perfectly between a keyboard and monitor, angled for comfortable reading and writing.
Plus, it has a small, easy-to-access storage space for office accessories.
Why it's a good welcome-back-to-work gift: A desktop whiteboard will keep employees more organized while also being great for the environment.
Price range: $20 – $45
16. Cordless mini desk vacuum
Meet the wild card of our list: the cordless mini desk vacuum.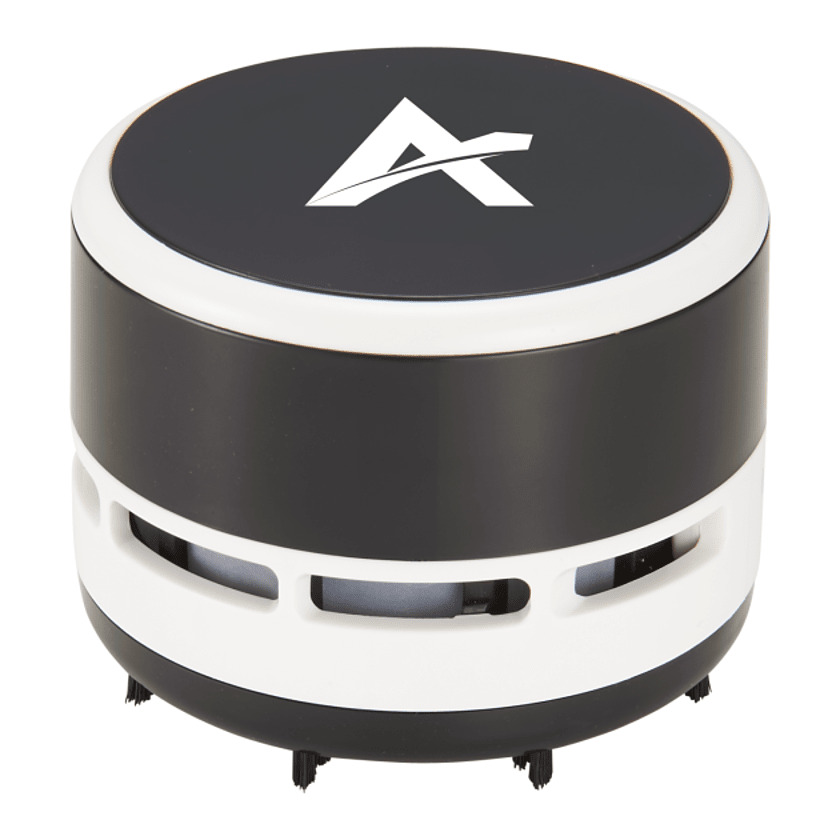 We picked this item because it's not the first thing that pops into an employee's mind when they hear they'll receive a welcome-back gift.
Moreover, it's simply just so adorable, unique, and affordable!
Don't be deceived by appearances, though.
It might be mini, but this desktop vacuum can easily remove dirt and dust from laptops, keyboards, furniture, and car seats.
All you need are two AA batteries to power it up.
Why it's a good welcome-back-to-work gift: Since it's convenient, lightweight, and cordless, employees can use it at home or the office to keep their space clean.
Price range: $10 – $20
17. Office supplies set
When your employees return to the office, they'll likely find an empty desk, devoid of personality but eagerly awaiting to be pimped out.
Help your employees leave their mark by investing in office gifts and supplies. 
While there are so many unique gift ideas that involve office supplies, you can include this multi-desktop set in your practical swag bags because it contains everything a returning employee needs, such as: 
Mechanical pencils
Erasers
Ballpoint pens
Sticky flags in five colors
Color-coordinated notepads
Why it's a good welcome-back-to-work gift: With the right office supplies, employees will feel like nothing changed. 
Price range: $3 – $10
18. Aromatic oil diffuser
Returning to the office has its share of challenges, especially since many employees might feel stressed and anxious about breaking their habits and having to adjust to a new office routine.
Ease their worries with self-care packages that improve their physical and mental health.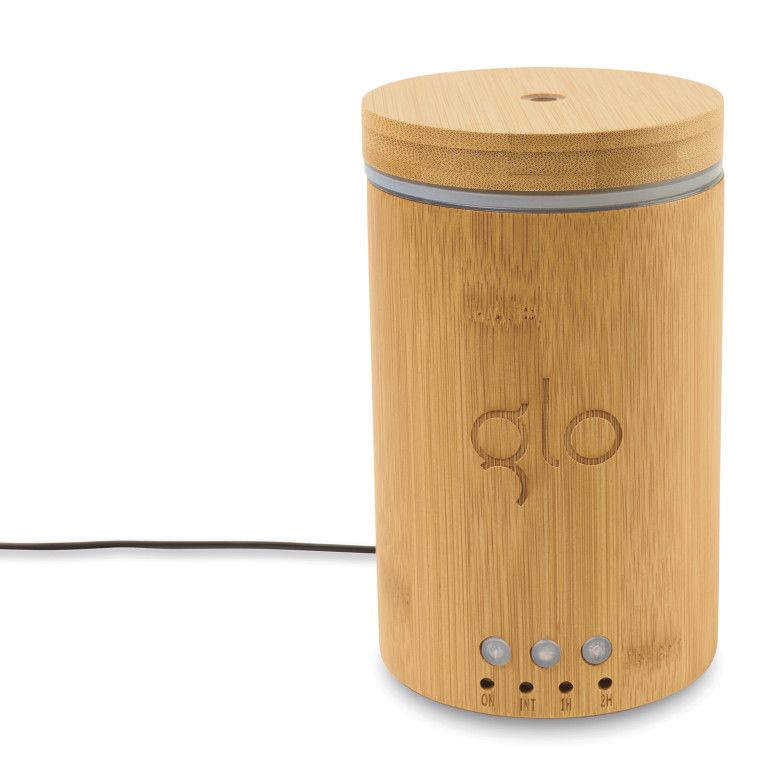 For instance, you can try an aromatic oil diffuser.
With this item, you promote the well-being of the mind, body, and spirit of your employees, helping:
Enhance sleep
Increase relaxation
Improve mental health
Furthermore, the oil diffuser is quiet and heat-free.
Made from natural bamboo, the product has a modern feel that gives life to any decor.
Why it's a good welcome-back-to-work gift: Used both at home and the office, employees will enjoy a more peaceful atmosphere and relax after a hard day at work. 
Price range: $21 – $80
19. Portable coffee dripper
Finally, your employees can enjoy great coffee anywhere!
Introducing Pourigami, the world's smallest, most durable, lightweight portable coffee dripper.
This item is a must-have for coffee lovers who need a warm cup in the morning to function correctly.
Plus, you can just put it in your back pocket when not in use!
As a result, employees can enjoy their favorite beverage at work and get the energy they need to tackle any task.
If you want more info on this fantastic product, play the following video to discover how incredible this gift truly is. 
Why it's a good welcome-back-to-work gift: Since it's so easy to carry, it's specifically designed for those who like to travel, whether during the commute or on vacation.
Price range: $25 – $100+
20. Gift card
Sometimes, it's challenging to think of cost-friendly gifts that are also meaningful and functional.
Or maybe gift-giving is not your forte, which is fine because that's why we're here!
A gift card might be the perfect solution in this situation since it's a convenient and valuable substitute for cash that ensures you treat everyone fairly and equally.
Besides, with everything now available online, choosing a store with quality items employees can use is easier than ever.
Why it's a good welcome-back-to-work gift: It gives employees the freedom to choose items from their favorite retail or online store to prepare for the return to the office. 
Price range: Depends on your budget.
21. Branded clothing
Last on our list, but definitely one of our favorites, is branded apparel.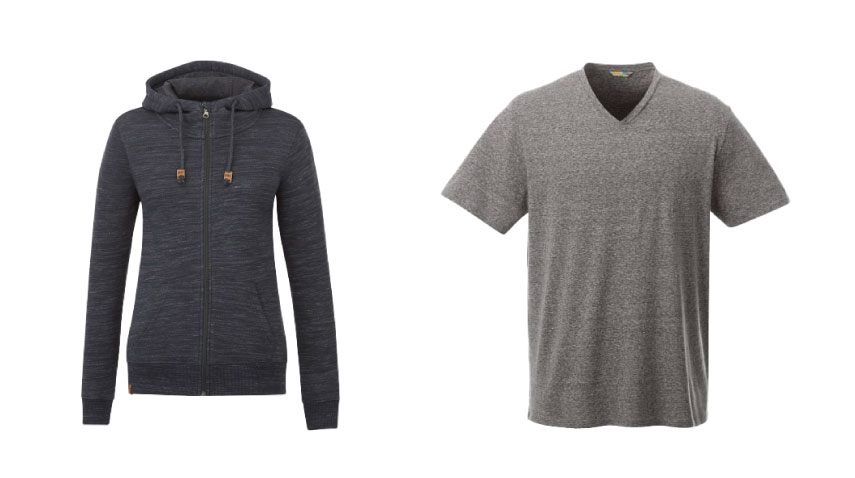 From branded hoodies to streamer merch and custom accessories, clothing items show employees that you care about their contributions. 
Aside from showing your company logo and name to the world, branded apparel can increase brand awareness and make people want to interact with your organization.
In addition, matching T-shirts give everyone a sense of pride and unity and show off your company culture.
For example, polo shirts give the office a more professional vibe, while T-shirts are more casual and fun.
It's up to you to decide what you want to inspire in your employees!
Why it's a good welcome-back-to-work gift: Branded apparel will make employees feel like part of the team and help them integrate into the new routine faster.
Price range: $5 – $100+
Tips, tricks, and inspiration delivered straight to your inbox.
Subscribe to learn more on how to break through the bustle.
Order Your Gift Now
Returning to work after so much time at home is challenging.
It might take a while for employees to ease into the routine, but once you achieve it, your office will become the vibrant and full-of-life space you've known in the past.
With these gifts, you can create a unique experience that shows how much you appreciate the people returning to the office.
We can help you choose the right gifts, so contact us today to learn more. 
Frequently Asked Questions (FAQs)
If you feel we've skipped something, look into our FAQ list to find the answer to your questions.
Q1. What is a good welcome gift for a teacher?
A good teacher gift that'll show your gratitude might consist of the following:
Branded notebook
Coffee mug
Self-care kit
Tote bag filled with snacks
Water bottle
Power bank
Laptop sleeve
Gift cards
Q2. What would be a welcome gift for a coworker?
If your team wants to welcome a coworker and embrace their return, invest in something practical, personalized, or edible that makes people happy and shows your gratitude.
Any item on this list can serve as excellent presents for coworkers, as long as you add some personalization.
For example, you can write an inside joke on a coffee mug to remind the recipient of the good times and strengthen your relationship.
Q3. How can I personalize a welcome back gift?
Personalizing a welcome back gift is easy, especially since many companies specialize in producing custom swag.
Just like us! We can help you customize any item you need for your gifting initiatives, so don't hesitate to get in touch with us today.