Most companies struggle with employee engagement and retention.
This common problem has a solution. It's called pre-boarding.
Pre-boarding is a great way to foster employee engagement from day one while making any new hire feel valued and appreciated.
In this guide on effective pre-boarding we will:
Define what pre-boarding is
Tell you why it's so important
Explain how it is different from onboarding
Give you five tips on how to make pre-boarding effective
Let's get right into it!
Table of Contents
Why is Pre-Boarding Important?
Pre-Boarding vs. Onboarding: What are the Differences?
5 Benefits of an Effective Pre-Boarding
A 5-Step Pre-Boarding Process Process
Pre-Boarding Best Practices & Tips to Engage New Hires
What is Pre-Boarding?
Pre-boarding is everything that happens between the time a candidate accepts a job offer and their first day at the new company.
It includes everything from preparing paperwork and all the technology your new hire will need on day one to introducing them to their new coworkers.
Another way to define pre-boarding is the period between accepting an offer and the onboarding process.
In recent years, more attention has been paid to how pre-boarding can help drive employee engagement, satisfaction, and retention.
In the next section, we discuss why this is so important.
Why is Pre-Boarding Important?
Pre-boarding is important because it makes a new hire feel valued, allows the company to leave a good first impression, and reduces employee turnover.
Up to 4% of new hires leave a job after a bad first day and 22% of turnover happens within the first 45 days, therefore pre-boarding is something that employers must take seriously.
Another key piece of data is that 1 in 5 new hires do not show up to work on day one.
Also take into account the ongoing "Great Resignation" which has significantly reduced the power of employers in the labor market.
It's clear why employee engagement and loyalty need to be a priority before they even set foot in the office.
Pre-Boarding vs. Onboarding: What's the Difference?
The main difference between pre-boarding and onboarding is that the former happens before the latter.
Onboarding begins when a new employee starts their first day. It is the process during which new hires are introduced to the company and integrated into their new role.
The two concepts have further differences.
The primary focus of pre-boarding is preparing the new recruit and encouraging excitement for their new job.
On the other hand, the focus of onboarding is on helping new team members become familiar with the company's offices, work culture, and the day-to-day requirements of the job.
Onto the next section where we will go over the five benefits of effective pre-boarding.
5 Benefits of an Effective Pre-Boarding Process
If you're a company of any size, one of the worst things that can happen to you is a failure in employee retention causing them to leave too soon.
According to the Harvard Business Review, 33% of new hires start looking for another job within the first six months.
First-day jitters and worrying about fitting into company culture can all negatively impact the employee experience.
How does pre-boarding help?
We'll look at five ways that it does.
1. Reduces first-day anxiety
Job hunting is stressful enough, but research has shown that starting a new job can be as stressful as moving to a new house.
A lot of unknowns worry new employees: what is the boss like, will I fit in with my coworkers…
The goal here should be to make the first day as stress-free as possible by alleviating anxiety.
This is exactly why companies should not wait until the first day to check in with the new employee.
Regular communication from the hiring manager between the time of the offer letter and the new hire's first day helps reduce first-day anxiety.
2. Makes the new hire feel valued
A recent Gallup poll discovered that only 13% of employees, globally, feel engaged in the workplace.
When workers don't feel engaged, they are more likely to resign, burn out, or have their productivity drop.
Companies shouldn't wait until the onboarding phase to start fostering engagement when this can be done much earlier.
A great pre-boarding process can make the new hire feel welcomed, appreciated, and valued.
Remember that younger members of the labor force, especially in Generation Z, don't just pick jobs based on salary and benefits – they are looking for culture fit and a sense of belonging, too.
What better time to communicate all this than before their first day at your company?
3. Increases the chance of employee referrals
Did you know that 1 in 5 new hires are unlikely to recommend their employer to others?
Studies show that a good pre-boarding process is a great way to increase the chance of an employee referral.
When new hires can get their questions answered before their start date and also begin meeting team members before they go to the office, they are much more likely to recommend an employer to someone else.
Because referred candidates are easier to onboard, faster and less expensive to hire, and stay longer, the benefits are clear.
4. Gets rid of paperwork and the new employee can jump in action from day 1
A gigantic stack of papers to read and sign is not the most fun way to welcome new employees.
It also saps productivity.
Instead of stealing time from what your new hire should be doing, paperwork is best relegated to the pre-boarding process.
Since we live in a digital world now, you can easily email contracts, NDAs, an employee handbook, and all other bureaucratic items before the first day.
This way, the new employee can become productive immediately and focus on learning the ins and outs of their job.
5. Can reduce employee turnover
Investing in communication and engagement as part of the pre-boarding process can improve the onboarding process by 83% percent, and great onboarding results in an 82% increase in employee retention.
Additionally, employee turnover is said to cost between 100% and 300% of a replaced employee's salary.
High turnover is one of the biggest challenges for any organization. Yet pre-boarding is a relatively inexpensive and simple – but surprisingly effective – solution.
To sum it up: great pre-boarding leads to great onboarding leads to high employee retention.
In the next section, we go over the five crucial steps of any pre-boarding process.
A 5-Step Pre-Boarding Process
To create a great employee experience through pre-boarding, you just need to follow these five steps.
They will help you achieve all the objectives that result in better engagement and make the new hire feel valued and welcome.
Step #1: Reduce the amount of paperwork and admin tasks
No one likes getting bogged down in paperwork, ever.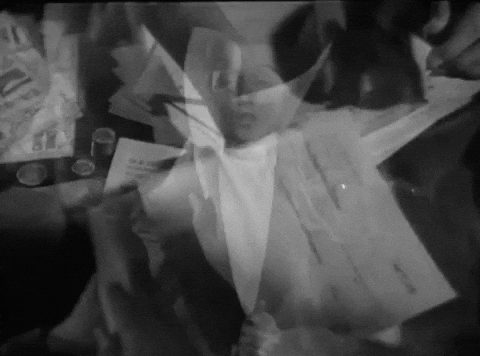 But, it is a reality of everyday life and especially getting a new job.
This doesn't mean there are no ways to lessen the burden at least somewhat.
Before the new hire's first day, it's recommended that you get all the administrative documents – such as tax forms and a benefits guide – out of the way.
Your HR department can send over all the necessary documents and allow the prospective employee to sign them conveniently via online e-signature services.
All the other necessities of a modern office, such as email, project management software log-ins, Slack accounts, and others, can be set up in advance of day one.
Step #2: Send a warm welcoming email
A great way to make a new hire feel valued and improve their morale is to send a nice welcoming email.
A welcome letter should arrive in your new team member's inbox within a few days from the acceptance of the job offer.
In it, their direct managers can:
Convey everyone's excitement about them joining the team
Explain the next steps of the employee onboarding
Give an idea of what to expect on day one
Make sure the new hire understands they can reach out with any and all questions
A well-crafted welcome email will go a long way to make your pre-boarding program strong.
Step #3: Prepare the office
We've all been there at one point or another: started a new job and spent the first week scrambling for office supplies, keyboards, mice, monitors, headphones… the list goes on.
To avoid all that stress, prepare a checklist of what your new employee will need as soon as the start date is confirmed.
For those working on-site, prepare their work area and have all the necessary equipment waiting for them when they arrive.
If they are remote workers, you should start this even sooner as there is less opportunity for in-person support.
Give your new hires time to familiarize themselves with the equipment they'll be using and to set up their home office.
Step #4: Prepare a schedule
No matter how well-prepared the candidate is during the hiring process, they still have no way of knowing what the actual day-to-day at your company is like.
By preparing a detailed schedule for the day or even the first week, you can take away this fear of the unknown.
Make sure to highlight in the schedule any enjoyable items: lunches, social events, available training, resources, etc.
If you do this, the new employee will be able to enter the workplace with confidence and be way more productive in the first week.
Step #5: Drop the swag
Swag is one of the many perks that can attract new talent to your organization.
Because of this, it is a good idea to drop the swag during the pre-boarding phase rather than wait for the first day.
As to what the new hire welcome kit should contain, your imagination is the limit:
Branded office supplies
Various useful gadgets such as phone chargers and portable batteries
Tried and true classic swag: T-shirt, hoodies, baseball caps, reusable water bottles
Fun snacks
Combine any of these ideas in any way that fits your budget and the message you want to send to your new hires.
In the next section, we'll give you some final tips and best practices to engage new hires through a great pre-boarding experience.
Pre-Boarding Best Practices & Tips to Engage New Hires
For the best pre-boarding process that will engage and delight new hires, follow these best practices:
Invite the new employees to a company event: There are many good pre-boarding activities but a company event is one of the best. Give your new hire a way to get to know coworkers informally by inviting them to a casual lunch or weekly events such as huddles or drinks.
Stay in touch: Whether it's one week or three months, stay in touch regularly. Send over relevant information and reading materials, and promptly answer any questions new hires might have.
Assign a buddy: Push forward the buddy system from onboarding to pre-boarding and let the new hire meet a coworker virtually to get the inside scoop on company culture.
Send them the company handbook: Sending your new hires the company handbook will give your new employees enough time to get to know all your policies such as dress code, PTO, and others.
Inform existing employees: Announce new arrivals with a company-wide email and include their work experience, why they stood out during the hiring process, and their LinkedIn profile.
It's time to sum up everything that makes pre-boarding so important and useful. That's in the next section.
Now Over To You
Companies looking to engage and retain employees should look no further than crafting an excellent pre-boarding program.
Make sure to stay in touch, and get the administrative tasks out of the way, as well as, consider all the other tips we've given you so far.
Don't forget swag either, it's a really good way to foster a connection with a new employee.
A great welcome package makes all the difference.
Featured image by Amy Hirschi on Unsplash