How can you show clients how much you care about their business?
Aside from stellar services—with high-quality business gifts, of course! Corporate gifts can make clients feel seen, appreciated, and valued for their loyalty. ??
However, it's challenging to find a great gift that won't end up collecting dust.
Become a master of corporate gifting by taking a look at our list of 19 thoughtful gifts.
Table of Contents
#2: Personalized Computer Case
Frequently Asked Questions (FAQs)
#1: Bluetooth Speaker
Introducing the ultimate tech swag item, the Bluetooth speaker!
According to a survey by Totaljobs, 79% of people who listen to music at work are more productive. ?
But that's not all!
Since music makes us happy, it also creates a more upbeat, energetic, and positive work or home environment.
It would be a shame not to share the good vibes with current or potential customers.
By investing in a custom Bluetooth speaker that produces crystal clear sound, you offer a unique corporate gift that's practical and aesthetically pleasing.
There's one more thing worth mentioning.
The top part of this speaker has a handy function: it serves as a wireless charger. Now, clients can listen to music while also ensuring their devices are always charged.
Where to get: SwagDrop
Pricing: $40
#2: Personalized Computer Case
One item remains irreplaceable: the laptop.
Laptops are versatile, dependable, and efficient—trusted and practical gadgets that many people use at work or home.
But working from home comes with trouble.
Stampeding children and excitable pets running around—or even spilled coffee—are a few of the reasons why laptops get damaged at home. And it happens more frequently than you think.
You can be the hero of the day by offering clients an item that protects their laptops from scratches and unfortunate accidents.
It's one of the best corporate gifts you can give that'll show you appreciate and care about their business.
Computer cases are also easy to brand with the company name or a logo—a constant reminder that YOU are the person that offered them this handy gift.
Where to get: SwagDrop
Pricing: $10–$60
Tips, tricks, and inspiration delivered straight to your inbox.
Subscribe to learn more on how to break through the bustle.
#3: Personalized Drinkware
Personalized drinkware is a fun and practical way to show appreciation, making it the best corporate gift around.
And you have so many options to choose from! Drinkware items can include:
Travel mugs
Wine glasses
Water bottles
And the list goes on.
Drinkware is a luxurious gift item that'll leave a lasting impression and can also be paired with accessories or a bottle of wine, for example.
It also greatly aids your marketing campaign efforts as it's an item everyone uses daily.
This makes personalizing drinkware easy. Add your own custom branded message or company logo to add a personal touch that's so important in corporate gifting.
Since drinkware is so versatile, it can be used as a birthday, appreciation, or thank-you gift.
Where to get: SwagDrop
Pricing: $3.50–$78
#4: Snack Bag
A snack a day keeps the doctor away, no?
Or rather, it keeps the sugar craving away.
A new study by the British Journal of Nutrition found that fruit consumption and healthy snacking directly affect our mental health and well-being.
While scarfing down caramel candies or potato chips should be avoided, snacking can still be a healthy habit if done right.
You can make a selection of delicious, high-end snacks and goodies like dried fruits, crackers, brownies, or nuts, and place them in a beautiful food gift basket.
Your clients will be delighted to receive a thoughtful basket or tote bag full of treats—and it can make anyone's day.
Remember to select snacks that follow the client's dietary or allergy restrictions.
Where to get: SwagDrop
Pricing: $20–$50
#5: Personalized Water Bottle
When it's scorching outside, you might want to have a branded water bottle full of your favorite drink kept ice-cold.
Water bottles are everyday items that anyone can use to stay hydrated at work, at the gym, or when traveling.
While they are a great way to promote your business, they also reduce waste that comes from bottled water.
A nicely customized stainless steel bottle will also prove that you're a smart business that invests in eco-friendly products and fights to promote a more sustainable and active lifestyle.
Customize the water bottle so it's easily recognizable and show off who you are as a brand.
Where to get: SwagDrop
Pricing: $5–$56
#6: Personalized Tumbler
Keep your beverage hot with the best item around!
A custom tumbler can:
Make traveling way more enjoyable
Keep drinks hot or cold while on the go
Tumblers, usually made out of stainless steel, are a very popular drinkware item used to store hot or cold beverages and keep them at a mild temperature.
They also promote a sustainable lifestyle and they're safer than plastic cups.
The best part is you can take them anywhere, from the office to the gym or on trips.
And they're highly customizable too!
Put your logo on the bottle's body to create a lasting impression. Or, if you're feeling creative, use a fun sticker that'll stick (pun intended!) in people's minds.
Where to get: SwagDrop
Pricing: $15–$38
#7: Personalized Coffee Mug
Did you know that in the United States, 49% of people drink coffee daily?
That means approximately 450 million cups of coffee are consumed which power a significant portion of the workforce.
Since coffee is enjoyed by so many people, a mug is a great client gift.
Getting personalized mugs printed with the recipient's name or company logo will ensure your gift is used daily—and for a long time.
It's a custom gift for anyone and suits any workspace, whether it's a home or a traditional office.
Coffee also helps increase alertness and enhances performance, which is needed in any big corporation or small business.
With a custom mug, you make sure your clients get the boost of motivation and energy they need early in the morning.
Where to get: SwagDrop
Pricing: $4–$8
#8: Personalized Journal Set
Your clients can never have too many journals for to-do lists or planning meetings.
Branded notebooks are a classic item used since forever as a way to take notes and organize our thoughts.
They're good gifts that can be personalized with your company name or logo. Since there are so many ways to customize a notebook, you can take your customer's style preferences into account and create a one-of-a-kind gift.
Go even further by writing a personalized message on the first page of the notebook; a kind reminder of your presence in the client's life.
Tip: Choose eco-friendly products that combine sustainability with functionality. ?
Where to get: SwagDrop
Pricing: $4–$35
#9: Self-care Kit
Ever felt like your clients deserve a company gift that shows how much you truly appreciate them?
Then don't hesitate to invest in the kind of gift that screams "I CARE!"
Care packages help customers keep mentally and physically healthy, while also fostering engagement and promoting a healthy work-life balance.
With the lines between home and work blurred due to remote working, it's not uncommon for corporations to include personalized home items such as:
Scented candles
Fuzzy socks
Bath bombs
Spa gift sets
Every customer will appreciate having an item that's a nice addition to any working space or home!
Furthermore, self-care items can carry your brand to a wider audience while keeping your organization top-of-mind.
Where to get: SwagDrop
Pricing: $27–$60
#10: Gift Card
What can you give someone that has it all?
Try a gift card!
If your clients love to shop, then a voucher offering a wide range of products is a 'WOW' corporate gift idea.
A gift card gives the recipient the power to get what they really want from their favorite store. You allow them to spoil themselves without using their credit cards and make the whole experience more memorable.
To make the gift more meaningful, research your client's interests or favorite places and tailor the gift card to their tastes.
What's great about vouchers is that they can be easily bought in bulk—and you can seamlessly send them online.
Where to get: Contact us to learn more
Pricing: You can choose the pricing range based on your budget.
Tips, tricks, and inspiration delivered straight to your inbox.
Subscribe to learn more on how to break through the bustle.
#11: Cheese Cutting Board
Your client's soirees never looked better!
A VIP customer deserves the finest quality gift that results in brand recognition and customer advocacy.
For that reason, a deluxe cheese cutting board made from sleek and elegant materials will take gift-giving to a whole new level.
What's nice is that you can personalize the charcuterie board with a high-end engraving or monogram of your company's logo or the name of the recipient.
You can take it a step further by pairing this client appreciation gift with a good cookbook! ?
TIP: Don't know how to create the perfect gift box?
We've got you covered! Take a look at these gift box ideas to get inspired.
Where to get: SwagDrop
Pricing: $29
#12: Coffee or Tea Blend Set
Coffee or tea?
No matter which your client prefers, either make a great client gift box.
Tea provides a great way to unwind and has long been an act of companionship and a way to make new friends.
Giving your clients a luxurious box of tea varieties (mint, ginger, lemon, etc.) and gourmet coffee beans shows care and appreciation.
To make it meaningful, attach a handwritten note and wrap the box with paper in your company's colors. You can also add other tea or coffee accessories, such as branded teacups or teaspoons.
Where to get: Contact us to learn more
Pricing: $15–$80
#13: Power Bank
Sometimes, your clients can be so busy that they don't have time to reach a place where they can charge their devices.
With battery low and no charger at hand, work life can get needlessly frustrating and stressful.
With a power bank, clients can rest easy knowing that they can charge their devices at any time, whether that's during the morning commute or their travels.
What's more, a power bank can be customized in different styles to promote your brand. Since recipients will take it everywhere, it'll get a lot of use that'll increase brand awareness.
Start getting creative with a design that leaves a lasting impression.
Where to get: SwagDrop
Pricing: $10
#14: Kindle Reader
Gone are the days of bulky, heavy bags filled with books.
While you can't replace that original book smell, you can cram thousands of books in digital form into a gadget you can take everywhere.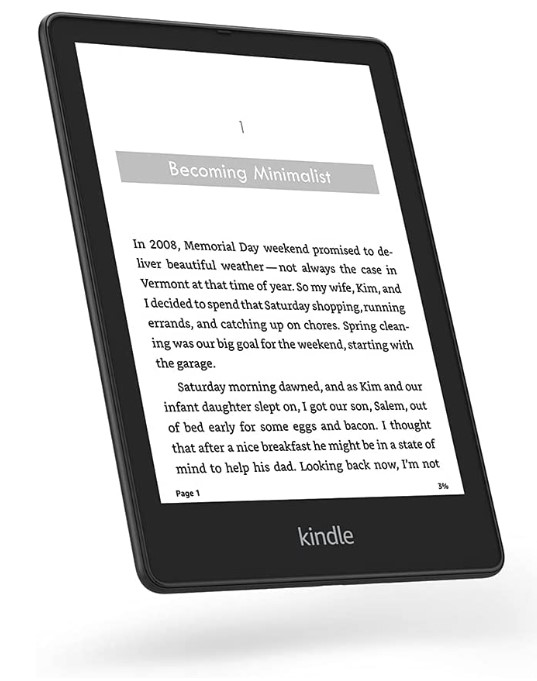 It's a great way to pass time, whether your client spends hours on the commute or while traveling.
You might think that e-readers are not great personalized gifts, but you'd be wrong.
You can order a custom design for each Kindle that feels special or send a thoughtful message. The recipient will not only be thankful, but it'll also increase brand awareness with each use.
Since they're a pricier gift, giving them to customers will show them that you truly appreciate their loyalty.
Where to get: Contact us to learn more
Pricing: $120+
#15: Charity Donation
Sometimes, material gifts are not appropriate—or enough—to show how much you appreciate a client.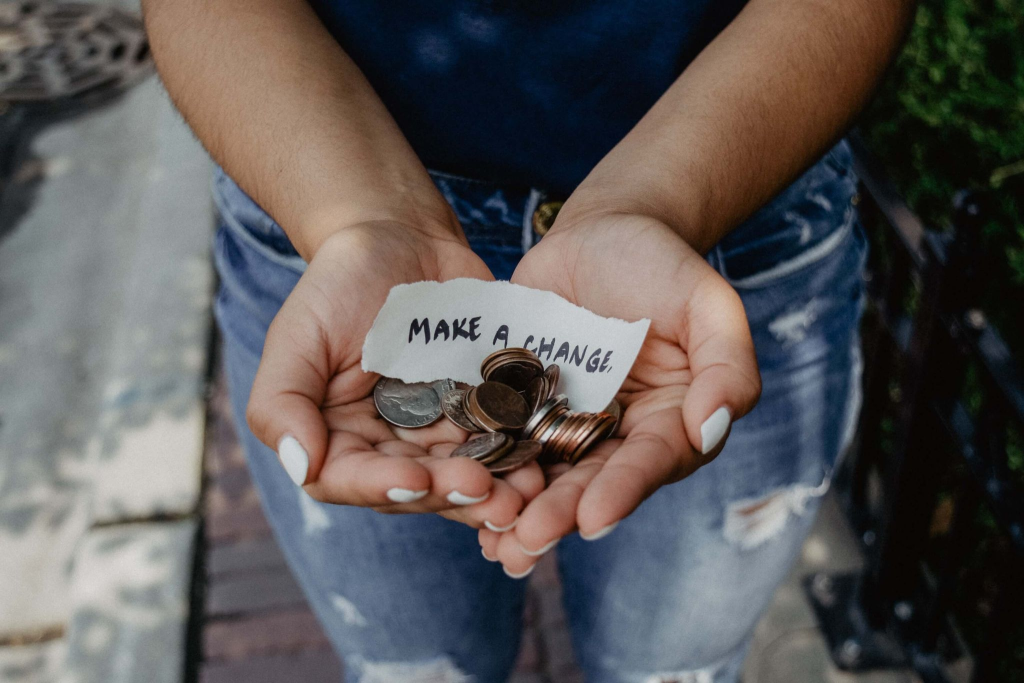 A charity donation in your customer's name will be a heartwarming gift idea that holds more profound value than you realize.
It's a meaningful gift that honors the company's mission and enhances yours. Try to understand what causes your customer to support these charities and aid them in this mission.
Such a gift will humanize your company and show that you care about the world, while also strengthening your business relationship.
Where to get: Contact us to learn more
Pricing: Depends on your budget.
#16: Bluetooth Headphones
What's a high-end gift that'll leave clients flabbergasted?
It's—
—a nice pair of headphones.
In today's workspace, the need for peace and quiet in open-plan offices or homes with noisy kids can't be overstated.
Gifting noise-canceling headphones will make your customer's day and they'll be grateful when there's too much noise surrounding them.
They help increase productivity and focus, giving clients the serenity they need to tackle tasks.
You can customize them with your brand's logo or other branding elements that will be visible and differentiate you from your competitors.
For added thoughtfulness, combine the headphones with other useful gadgets, such as a mouse or keyboard.
In fact, any type of branded tech swag will be well-received by clients and leave a positive impression in their minds.
Where to get: SwagDrop
Pricing: $30
#17: Desktop Succulent Garden
Plants can beautify any working space.
And the good part is, you don't need gardening skills or a large space to take care of a succulent garden.
You only need your desk.
This trendy accessory will brighten your client's day and will be a constant reminder of your great partnership.
Succulents don't require much water or maintenance, so customers can just look at them and relax. To make it even easier, you can give clients an artificial flower arrangement.
Add a personal touch to the gift by leaving a handwritten card to show your appreciation.
Where to get: SwagDrop
Pricing: $26
#18: Book(s)
While you can use the e-reader for convenience, nothing beats the tangible feeling of a book in your hands.
Imagine this: curling up with a good book at the end of the day, a nice cup of wine next to you, a throw blanket keeping you warm…
Bliss!
Besides, if we're being honest—who among us couldn't resist reading a few more books?
You can give a book your client wants or use your personal recommendations to introduce them to something new.
Or, since books are an accessible way to knowledge, you can motivate your clients to improve both personally and professionally.
After all, constantly seeking knowledge will help clients build their businesses.
Make it more personal by writing a small message on the first page that will be a constant reminder of your brand.
Where to get: Contact us to learn more
Pricing: $10–$30
#19: Online Classes
As we've mentioned before, sometimes, the person you are gifting has everything they need. They don't need tangible items but, instead, they want to work on themselves.
Instead of giving them physical items they don't need, you can give clients an experience they will always remember.
An online course is a nice virtual gift that offers customers the chance to hone their cooking, photography, or design skills—all without spending money.
They can also move at their own pace, without feeling pressured.
Try to find out what interests the client has or make a choice judging by their personality. Either way, they will surely thank you for the gesture.
Where to get: Contact us to learn more
Pricing: Depends on your budget.
Tips, tricks, and inspiration delivered straight to your inbox.
Subscribe to learn more on how to break through the bustle.
Order Personalized Gifts Now
Found anything you like?
All of the items listed here aim to make customers feel seen and loved while strengthening business relationships.
It might seem overwhelming at first, but it's important to understand your clientele and tailor the gift bags to their wants, needs, and tastes.
Ready to become a corporate gift-gifting master?
Ordering the perfect gift for your client is not that difficult at all. Click here to get started.
Frequently Asked Questions (FAQs)
Got some questions? Don't worry, we've got the answers!
Q1. What are the best client gift ideas?
There is no right or wrong answer. It's important to send a gift that's meaningful and/or personalized, not generic.
To help you get started, here are some things to consider:
Their likes and dislikes
What makes the person unique
A shared experience or story about the person
Q2. Is there an easy way to send a corporate gift to a new client?
Yes. The easiest method to send corporate gifts is through an online platform or swag provider.
We make corporate gifting easy. Whatever the occasion, you can count on us to create the perfect gift basket that will impress your clients.
See how we do it in 6 simple steps by clicking here.
Q3. Why is sending corporate gifts to clients important in 2023?
A successful corporate gift given to a client leaves a lasting impression and has a meaningful and positive impact on your brand's image.
It's also an opportunity to show your customers that you know them on a personal level and that their business matters to you.
Ultimately, it's not about the price, but about the thought that goes into the gift.