COVID-19 has turned our world upside down. Businesses are going under, people are losing their jobs as their employers close, and charities might find themselves facing the same fate. Charities that rely on in-person events, donations from larger events that have been cancelled, or small donors who no longer have disposable income to donate might find that they have to shut their doors.
There's not much good news in the time of COVID, but there is a bit of a bright spot when you consider the role that the internet can play in fundraising. It does require a bit of creativity and adaptability, but if you are willing, fundraising can shift online with great success.
Read on for eight ways to implement online fundraising.
1. Virtual Walks and Runs
5k and 10k walks and runs or bike races are common and usually very popular fundraising events for organizations. The COVID crisis has made most of these events out of the question for the foreseeable future though. That doesn't mean your organization has to totally give up on the idea though—with a bit of modification, you can raise funds online through a virtual race.
There are a number of ways to do this. You could ask people to do the 5k or 10k (or whatever distance you want) and pay for a registration that includes the usual race swag—a number, t-shirt, water bottle, etc. People can report their race times and you can even send medals or other prizes to the winners of each race division. Ask participants to post their photos to Facebook, Instagram, or other social media sites and create a special hashtag they can use to tag their photos.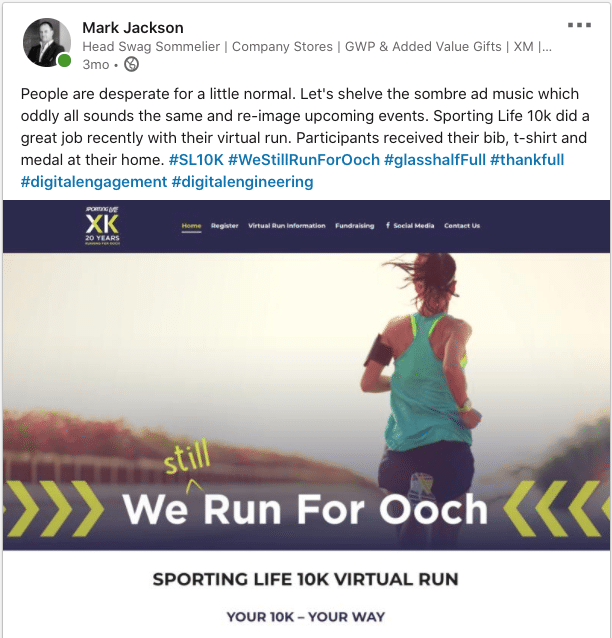 2. Peer-to-Peer Fundraising
Peer-to-peer fundraising is similar to crowdfunding but a bit different. Instead of your organization soliciting donations from people, previous donors solicit donations from their friends and family. A smart way to use peer-to-peer methods is to tie it in to a virtual race or other virtual event described above.
You can create an option on your website for participants to have their own fundraising page (or even put a team together that his its own page). Participants set their fundraising goal and then contact friends, family, colleagues, etc. to solicit donations. Donors can go right to their page and donate.
This is a smart way to fundraise as it asks participants to ask people they know to donate, which creates an element of trust, and it also takes some of the work off of your organization's plate.
3. Merchandise Sales
Cancelling events also means missing out on sales of any commemorative merchandise. Thanks to the power of the internet, though, this doesn't have to be the case. Create an online ordering site and ship merchandise right to buyers. Sure, you might have to do a little extra work to package and ship items, but you can add a shipping charge or increase the price a bit to cover shipping.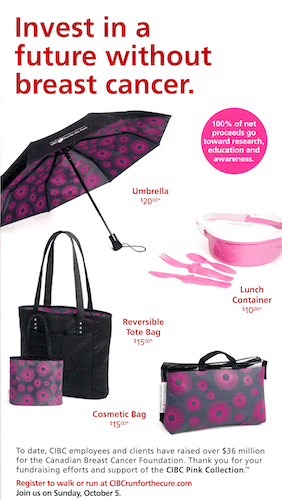 Get creative with your products. Create a special shirt or sweatshirt only available for a limited time or through your site, make special edition masks, no-touch keychains, or even cell phone sterilizers with your logo on it. This is a way for people to donate while also receiving a tangible item, which some prefer.
4. Facebook Live Event
Don't ignore social media in your virtual fundraising efforts. Facebook has a feature where you can go live and broadcast a video to anyone who clicks to view it. You can see who is watching and answer any comments they make or address them by name.
You don't need to make a fancy set to do a Facebook live video. Instead, a smart way to do it is to go behind the scenes at your organization, show viewers those who you are serving (for example, if you are an animal rescue organization, highlight the work you do by showing your animals or take viewers behind the scenes at your rescue location).
5. Checkout Charity
If you've purchased anything online recently, you probably have encountered an option at checkout to round up your purchase to the next dollar to support an organization or donate an extra $1 or $2. This is an easy way to fundraise and doesn't require much work on your part. People already have their credit card out and many will be inclined to donate if it's this easy.
It's a small donation, but many small donations add up quickly and it's little effort for you.
6. Online Auctions
If you were planning to host an in-person auction, you could easily change it to a virtual online auction. You could use Facebook Live or other live streaming to conduct the auction or use a virtual bidding process, similar to a silent auction. Open the auction for a certain amount of time, post your auction items or experiences, and then allow bidders to bid on items (and outbid each other!) for a set period of time.
You will have to find a way to get the items to the auction winners, but overall, this might actually be less work than organizing an in-person auction.
7. Pie in The Face or Live Haircut
Get creative here—fundraising online requires thinking outside the box. Gather donations to put a pie in the face of your organisations CEO or president or get another high-profile local person to agree to get pied. Gather donations and set an amount that you need to reach in order for them to get pied.
You could also do this with a haircut or beard shaving, particularly since many people haven't been able to get haircuts for several months. Go live or post the video on Youtube to show your donors the process.
8. Matching Donation Drive
Matching donations drives are a way to increase donations without a lot of work on your part. The hardest part is to find someone to match donations. Usually, this is a corporation or employer who will match employee donations up to a certain amount. Whatever amount the employee gives is matched by their employer.
You might also find a private donor who will match donations up to a certain amount. Advertise this on social media and organize a campaign to let people know about the matching donations. This is an easy way for you to get double the donations without doing double the work.
Online Fundraising in the Time of COVID
Online fundraising ideas are out there if you are willing to think outside the box and get creative. COVID has necessitated that everyone adapt to our current situation and charities are no exception. Use these ideas to keep your organization up and running or tweak them so they work for you.
If you're ready to plan your online event, consider us for all of your promotional items. From shirts to employee welcome packages to items to keep you safe outside of your home, we've got it. Contact us today to see what we can do for you.